Aromatherapy Essential Oil Blend Energize .5 fl oz from Aura Cacia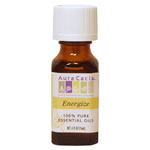 Buy Now
$7.76

Related Products
$21.97
Start by exploring our extensive collection of skin care products including products for your eyes lips and face. If you are very careful about the health of your skin and spend a lot of time in pampering your skin then you must need our skin care products without which proper skin care is incomplete. FeaturesAromatic Mist Spray Combines The Essential Oils Of Patchouli & Frankincense To Create A Warm And Comfortable Atmosphere. Health care has gained a lot more importance than it ever had. People are resorting to anything and everything in order to stay healthy. Monitoring health personally has become easier with our wide range of Health Care Products. Browse through our extensive collection of healthcare products which are safe and reliable. SpecificationsCapacity: 2 oz.
$59.95
The InvisiPure Luna top fill humidifier and aromatherapy diffuser is a revolutionary cool mist humidifier that can also be used to diffuse essential oils. The InvisiPure Luna utilizes patented technology to allow the humidifier to be filled from the top. To fill, just remove the the top cover and pour the water in, no tank to carry back and forth. The top fill design also allows very easy cleaning. The entire inside of the tank and all parts of the moisture output spout are easy to access and clean. There is no need to use long cleaning brushes or tools to clean the tank anymore. The InvisiPure Luna was built from the ground up to be compatible with essential oils. The tank and base are made of high quality materials that are resistant to essential oils and the transducer is chrome plated to resist corrosion. Feel free to add your choice of essential oils directly into the water tank and not have to worry about leaking or corrosion. The InvisiPure Luna features a patented magnetic suspension technology that allows the humidifier/diffuser to function without making gurgling or gulping noises familiar to standard humidifiers. The top fill technology utilizes a magnetic valve to accurately control water levels and water flow making it much more silent than a standard humidifier. The Luna is the ultimate humidifier and essential oil diffuser in one unit. Features Include: Top fill cool mist humidifier for easy cleaning and easy filling of water Safe for essential oils for aromatherapy BPA Free 7 color night light Adjustable Timer and Mist controls 360 degree adjustable mist nozzle Compact and lightweight ETL safety tested
$17.96
This complete, practical guide shows how to use the essential oils of flowers and herbs as a gentle yet effective method of natural healing. Beginning with the history and use of essential oils in cosmetics and perfumes from ancient Egyptian times to the present day, the author details 29 essences, with their properties and applications in more than 100 conditions, ranging from emotional stress to skin disorders. Includes easy-to-prepare recipes for massage and medicinal oils, facial masks, ointments, and aromatic baths. Explains the importance of essential oils in Swedish, shiatsu, and neuromuscular massage. Provides tables of evaporation rates, odor intensity, therapeutic index, and glossary of medical terms.