Aromatherapy: Essential Oils for Vibrant Health and Beauty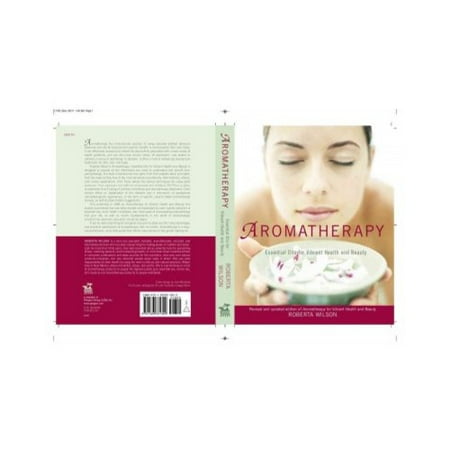 Aromatherapy, the centuries-old practice of using botanical scents and oils for physical and physic benefit, is more popular than ever today. Roberta Wilson's essential resource for aromatherapy offers hundreds of healing recipes for compresses, baths, inhalants, air fresheners, and skin-care products specifically designed to help common disorders and complaints. Organized in a handy A-to-Z format, Aromatherapy is the most trusted sourcebook for this gentle healing art.
Buy Now
$11.14

Related Products
$20.40
Create mounds of delightful bubbles in your tub with our gentle bubble bath. Fill your senses with the natural aroma of Rosemary pure essential oils. We offer nothing but healthy all-natural gift options. When you're sending sympathy and get well sentiments a gift brimming with healthy caring items speaks volumes. FeaturesAromatherapy Bubble Bath Nourishes & Soothes Large Bubble Bath is Sulfate Free (Rosemary Bubble Bath) SpecificationsCapacity: 16.9 oz Weight: 1.1 lbs
$12.95
AROMATHERAPY STARTER SET - This set is perfect for yourself as a starters kit or as a gift. Package contain 6 bottles, 10ml each. Flavors included: Lavender (Lavandula angustifolia), Tea Tree (Melaleuca alternifolia), Eucalyptus (Eucalyptus globules), Lemongrass (Cymbopogon flexuosus), Sweet Orange (Citrus sinensis), Peppermint (Mentha piperita). Packaged in dark amber bottles for retaining maximized freshness. 100% NATURE'S PURE ESSENCE - Each bottle contains 100% pure unadulterated essential oil; without any fillers, additives, bases or carriers. Calily Essential Oils are extracted utilizing the most advanced state-of-the-art distillation and extraction methods; maintaining the optimum integrity and natural fresh scents of the natural oils. Calily's artisan distillers and extractors specialize in producing the finest, therapeutic grade oils, using carefully controlled distillation and extraction methods. About Calily Calily was formed by a group of naturalists with a strong belief in the importance and benefits of using essential oils - and only authentic, pure, therapeutic grade oils - for medicinal aromatherapy practices. Pure Essential Oils maintain the balance of body, mind, heart and spirit. Utilizing planets earth's natural treasures of healing properties has an astounding effect on one's health and overall wellness. Calily conducts a vast amount of botanical research which enables us to extract the richest oils possible. Starting from the first step, our agricultural professionals identify the perfect geographical location and environment for our farms selection, to ensure we obtain only the most desirable oil quality and high medicinal potency.
$9.48
Aromatherapy, the use of essential natural oils, can calm nerves, reduce pain and energize. Many common flowers, fruits, herbs, and plants are used to concentrate oils they contain. Lavender oil is commonly use to calm and relax, while citrus oils can ene