Citrus Essential Oil Aromatherapy Gift Set with Lime, Tangerine, and Grapefruit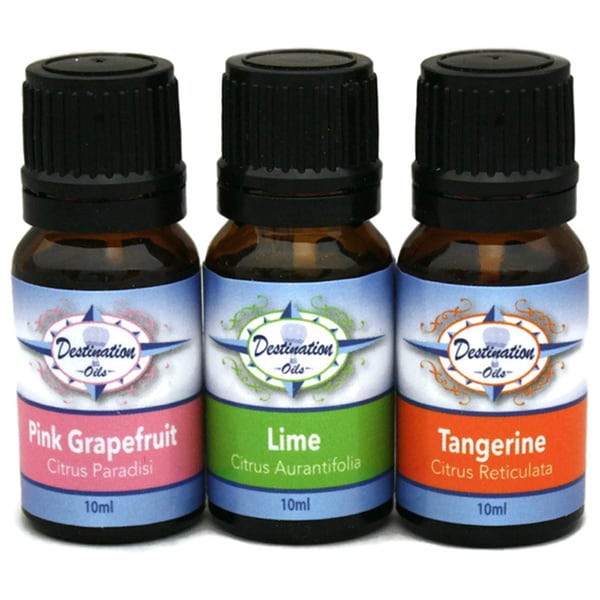 10 ml bottle of each Lime (Citrus Angustifolia), Tangerine (Citrus Reticulata) and Pink Grapefruit (Citrus Paradisi) essential oils. Head to the Tropics with this great set of citrus oils. Great in your diffuser and in your essential oil recipes. All Destination Oils are 100-percent pure, therapeutic grade essential oils. The best quality for a great price. Essential oils are incredibly concentrated and powerful so ensure safe use by properly diluting with a carrier oil. Always test for skin sensitivity prior to widespread use. Keep out of eyes, ears, or nose. Keep oils tightly closed and out of the reach ...
Buy Now
£16.20

Related Products
$6.98
Nature's Truth ® Aromatherapy Lemon 100% Pure Essential Oil 0.51 fl. oz. Box: Gluten and paraben free100% pure plant basedHow to use: Diffuser, massage oil, topical use, bath/shower, DIY projects, air freshenerFor massage, dilute at a recommended rate of 5 drops of essential oil blend to 10 mL of Nature's Truth Unscented Base Oil.
$1.79
Professional Oil Water-soluble Pure Aromatherapy Essential Oils Lot Color: Multi Colored Gender: Women
$1.79
Professional Oil Water-soluble Pure Aromatherapy Essential Oils Lot Color: Multi Colored Gender: Women