Citrus Essential Oil Aromatherapy Gift Set with Lime, Tangerine, and Grapefruit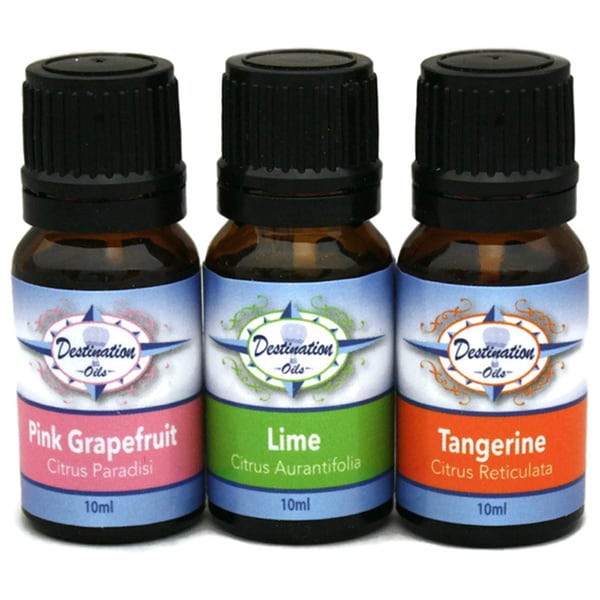 10 ml bottle of each Lime (Citrus Angustifolia), Tangerine (Citrus Reticulata) and Pink Grapefruit (Citrus Paradisi) essential oils. Head to the Tropics with this great set of citrus oils. Great in your diffuser and in your essential oil recipes. All Destination Oils are 100-percent pure, therapeutic grade essential oils. The best quality for a great price. Essential oils are incredibly concentrated and powerful so ensure safe use by properly diluting with a carrier oil. Always test for skin sensitivity prior to widespread use. Keep out of eyes, ears, or nose. Keep oils tightly closed and out of the reach ...
Buy Now
$21.69

Related Products
$17.79
We bring to you a wide assortment of Nutrition and Dietary products to meet your nutrition and diet requirements. Our quality supplements and healthcare products are all authentic and ensure that you stay fit and healthy.Features High quality and reliable products Exclusive range to find the best match Authentic items at affordable prices Amazing value for money Take the edge off with Wallys Natural Balance Aromatherapy Find the state of balance your body seeks with the comforting blend of organic Geranium Lavender and Clary Sage essential oils This unique essential oil blend is easy to use SpecificationsCapacity: 0.33 oz
$5.29
Nature's Truth Aromatherapy 4 Thiefs 100% Pure Essential Oil: Spicy and earthy aroma. Notes of licorice in scent. Wonderful for use in aromatherapy.A perfectly balanced blend of lemon. Purifying, refreshing, and energizing. An alternative to traditional household cleaners.
$4.35
THZY Ceramic Fragrance Oil Burners Lavender Aromatherapy Scent Candle Essential Gift Green Type: Storage Carts