Nature's Truth Aromatherapy 100% Pure Essential Oil, Tea Tree, 0.51 Fl Oz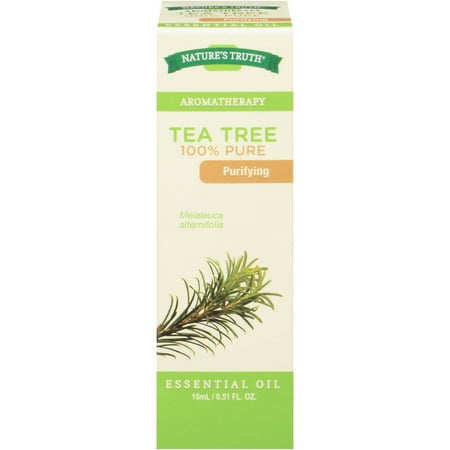 Nature's Truth Aromatherapy Tea Tree 100% Pure Essential Oil: Fresh scented oil is purifying UpliftingCleansing and soothing with an aromaThat is fresh and clear.
Buy Now
$5.00

Related Products
$42.99
59 Grids Wooden Bottles Box Container Organizer Storage for Essential Oil Aromatherapy Type: Dinnerware & Stemware Storage
$3.65
You've probably already heard about essential oils. The pure, distilled, mega-factor of a plant's life. They're comprised of powerful chemicals that can aid and assist your body (or your dog's body) to perform to their fullest capacity. By utilizing this
$62.99
Pure essential oils, soy wax and cotton wick in a 7.5oz frosted glass container//Burns 50 to 60 hours, contains no synthetic fragrances, toxins or chemicals//Vegan//Hand poured//Made in the USA//Jar//White//Soy;100% Pure essential oils//Dripless//Scent...