AURA(tm) Cacia 0620864 Pure Essential Oil Tea Tree - 0.5 fl oz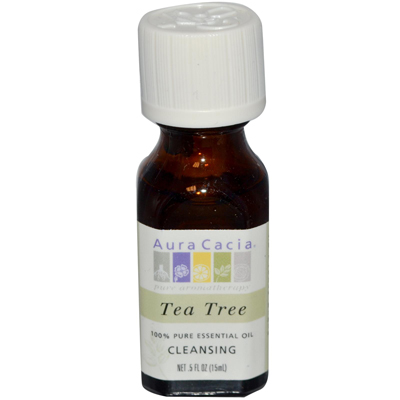 Botanical Name: Melaleuca alternifolia. Ingredients: Melaleuca alternifolia (tea tree) oil. Directions: Dilute properly. Caution: If Pregnant Suffering From Any Medical Condition Or Taking Medication Consult a Health Care Practitioner Before Use. Dilute Properly. May Irritate Skin. Not For Internal Use. Keep out of reach of children. For external use only. Dilute properly; skin irritant. Color: Clear colorless to pale yellow. Viscosity: Mobile. Top Note: Strong powerful camphoraceous-cineolic oily aroma. Middle Note: Diffusive mace-like. Dry Note: Less tenacious dry mace-like notes. Aromatherapy Actions: Purifying uplifting cleansing. Safety Data: Non-toxic non-irritant non-sensitizing. Possible sensitization in some ...
Buy Now
$20.01

Related Products
$15.85
We always care for our beauty and personal care supplements. These products provide you health wellness and natural beauty with every day. They are unique for its flavors scents herbs their health appeal their multi- use capability simple elegant look and their uniqueness. Our products help you to picture the healthy ecosystems which provide you a healthy and happy life ahead. FeaturesWild Marjoram-Essential Oil SpecificationsCapacity: 0.5 oz
$9.17
Aura Cacia Pure Essential Oils Inspiration Description: 100% pure essential oil blend Body: Refreshes the bodyMind: Revitalizes the mindSpirit: Inspires the spirit Disclaimer These statements have not been evaluated by the FDA. These products are not intended to diagnose, treat, cure, or prevent any disease.
$12.32
Single Origin. Pure Aromatherapy. USDA Organic. 100% Pure Essential Oil. Plant Part - Flowers. Source - Madagascar. Certified Organic by QAI. Tested and Verified for Purity Gas Chromatography/Mass Spectrometry. Benefit - Sensualizing. Aroma - Floral Middle Note.