AURA(tm) Cacia 0620948 Essential Oil Ylang Ylang III - 2 fl oz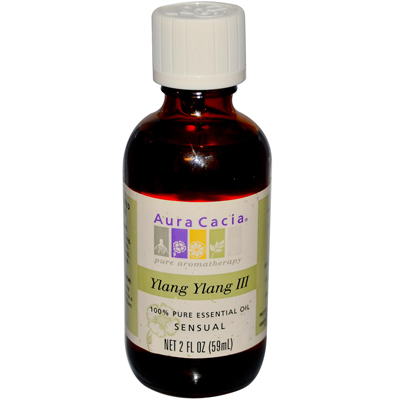 Botanical Name: Cananga odorata. Ingredients: Cananga odorata (ylang ylang) oil. Directions: Dilute properly. Caution: If Pregnant Suffering From Any Medical Condition Or Taking Medication Consult a Health Care Practitioner Before Use. Dilute Properly. May Irritate Skin. Not For Internal Use. Keep Out Of Reach Of Children. Origin: Madagascar. Common Name: Ylang Ylang III. Plant Part: Flowers. Form: Essential Oil. Grade: Pure.
Buy Now
$42.01

Related Products
$11.79
Perhaps no flower is more recognizable and no aroma more evocative than that of the rose. Its rich fragrance has perfumed human history for generations, from ancient Persian gardens, where the rose was probably first cultivated to extravagant Roman banquets whose revelers feasted amongst soft piles of rose petals. The rose is common and unassuming, blooming carefree in a grandmother's rambling, overgrown garden. But the rose can also personify black tie elegance, its velvety blossoms lavish enough to keep company with champagne and caviar. The rose symbolizes innocence, love, passion, sympathy, desire, luxury and the ideal aesthetic.
$15.84
AURA CACIA 1x .5 OZ SAGE ESSENTIAL OIL Use one or two drops of this potent essential oil in combination with lavandin for a purifying diffusion: (Note: This product description is informational only. Always check the actual product label in your possession for the most accurate ingredient information before use. For any health or dietary related matter always consult your doctor before use.)
$17.90
ESSENTIAL OILS AURA CACIA by Aura Cacia