AURA(tm) Cacia Ylang Ylang Extra Essential Oil 1/2 oz. bottle 191194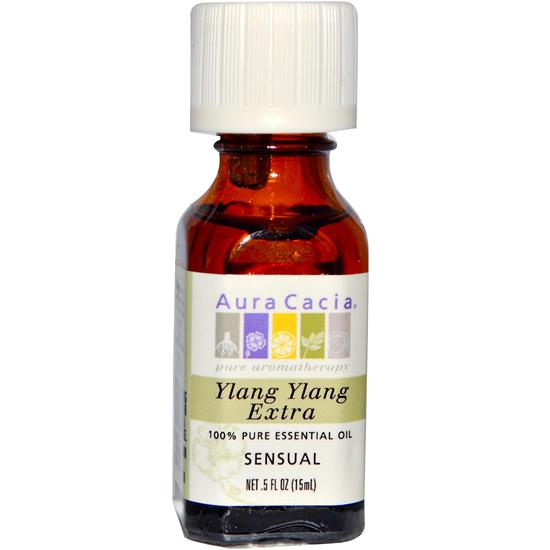 Color: Yellowish to yellow brown Viscosity: Fairly viscous Top Note: Creamy sweet, floral Middle Note: Intense, complex sweet floral with sweet balsamic-woody undertone Dry Note: Lingering, floral, slightly spicy and balsamic. Aromatherapy Actions: Romantic, alluring, exotic Safety Data: Non-toxic, non-irritant, non-sensitizing. Regulatory Status: GRAS 182.20 The difference between Ylang Ylang Extra and Ylang Ylang III is how long they are distilled. The Extra is distilled the shortest length of time, has the strongest smell and is the most expensive. CAUTION: IF PREGNANT, SUFFERING FROM ANY MEDICAL CONDITION, OR TAKING MEDICATION, CONSULT A HEALTH CARE PRACTITIONER ...
Buy Now
$28.21

Related Products
$19.98
CalmingPure Aromatherapy
$11.89
Featuring Tea Tree and EucalyptusPure Aromatherapy
$11.62
Aura cacia aromatherapy car diffuser. Description: aura cacia aromatherapy car diffuser is an aromatherapy diffuser designed especially for the car. Disclaimer: these statements have not been evaluated by the FDA. These products are not intended to diagnose, treat, cure, or prevent any disease.