Canoleo ® Original Canola Oil Based Margarine 16 oz. Tub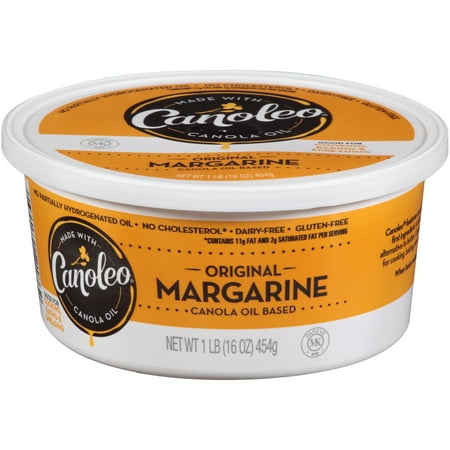 Good for Cooking, Baking & SpreadingWhen Taste Matters!
Buy Now
$3.57

Related Products
$2.06
CWP: Pure Canola Oil, 48 Fl Oz: Cholesterol freeKosherCalories From Fat
$3.83
LifeOiL Canola Oil: High in omega-3Good source of omega-6No cholesterolNo trans fatLow saturated fatOmega 3 canola oil is non-GMO Project VerifiedKosherIdeal for everyday cooking including frying and baking
$2.98
Make your daily routine easier with our new Butter with Canola Oil. Busy families can easily spread and savor this uniquely delicious Irish butter made with grass-fed cowsâ milk, on everything from toast and bagels to grilled cheese or a fresh baguette. With a simple list of ingredients, including only pasteurized cream, salt and canola oil, this butter stays true to our tradition of producing all-natural dairy products.