Soi-Bio c201ch 25g Essential Oil Deodorant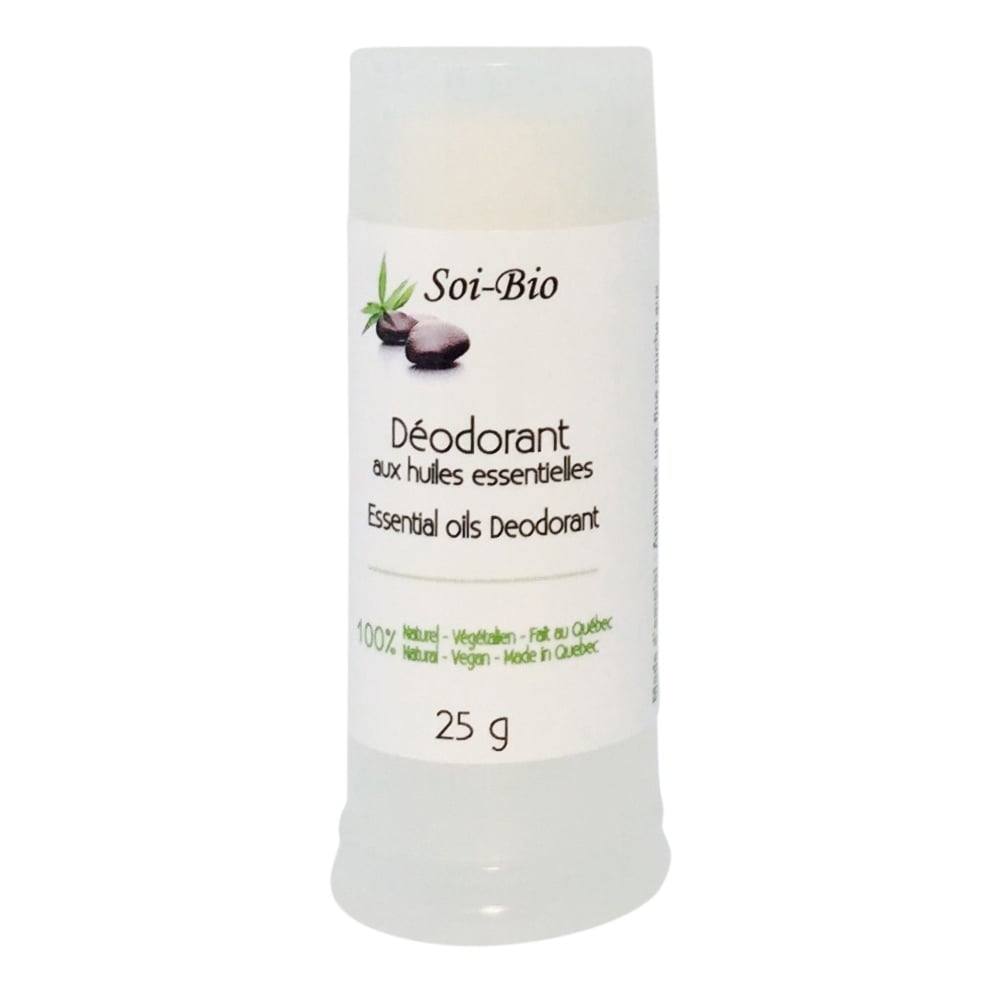 This deodorant will certainly meet your highest expectations in preventing embarrassing odors throughout the day whether it is an active sportive or relaxing one.This all-natural deodorant is made to stop odors while letting the body naturally evacuate its toxins. IngredientsAmaranth starch Shea butter Sodium bicarbonate Coconut butter Coconut oil Cymbopopogon martinii Lavandula x burnatii Pelargonium x asperum var DirectionsApply thin layer to underarms SpecificationsCapacity: ...
Buy Now
$15.50

Related Products
$2.95
Our Vanilla Premium Fragrance Oil is a sweet, creamy, pure vanilla aroma; rich and potent with a buttery top note. This oil is ready to use as a perfume or as an addition to your candle, soap, bath, body or haircare formulations. Not intended for ingestion nor lip balm formulations.
$24.99
The ugly truth is that many sellers provide diluted oils, containing fillers and additives that will compromise the quality of the oil - But Not Regal Earth® At Regal Earth, we take the time to bring you only the best quality 100% authentic pure essential oils, with no fillers at all, and we pride ourselves on doing it. Place your order Right Now, and let our quality speak for itself. We guarantee you'll fall in love with our brand! When you choose our Lavender Essential Oil, you get all the great benefits a 100% pure essential oil bottle brings: ? Antidepressant, with the power to turn that frown upside down ? Helps sleep better and more easily ? Soothes your senses, boosts immunity and provides a natural solution to common medication ? Bring Earth's most alluring smells right into your home Regal Earth knows that the best performance is only achieved with the best people, and our staff is highly trained, with more than 10 years of experience in the areas of sourcing the crop, steam distillation and cold press processing. What do we stand for? Read the first letter of each word: Regal Earth Guarantees Absolute Loyalty, Excellence And Respect Towards Humanity Our oils come in an amber bottle fitted with an inside orifice reducer to save your oils. For massages, always use a carrier oil to dilute our Lavender oil, due to its high purity and concentration. Customer Satisfaction is our most important objective, and we extend the No Love-No Hassle money back guarantee to all of our oils! Click add to cart now, being assured you've got nothing to lose! With this is mind, consider offering the same benefits to your best friend, by picking up an extra bottle!
$8.95
Plant Therapy Deodorizing Synergy Essential Blend Oil 10 mL (1/3 fl. oz.) 100% Pure, Undiluted, Therapeutic Grade