Soi-Bio c201ch 25g Essential Oil Deodorant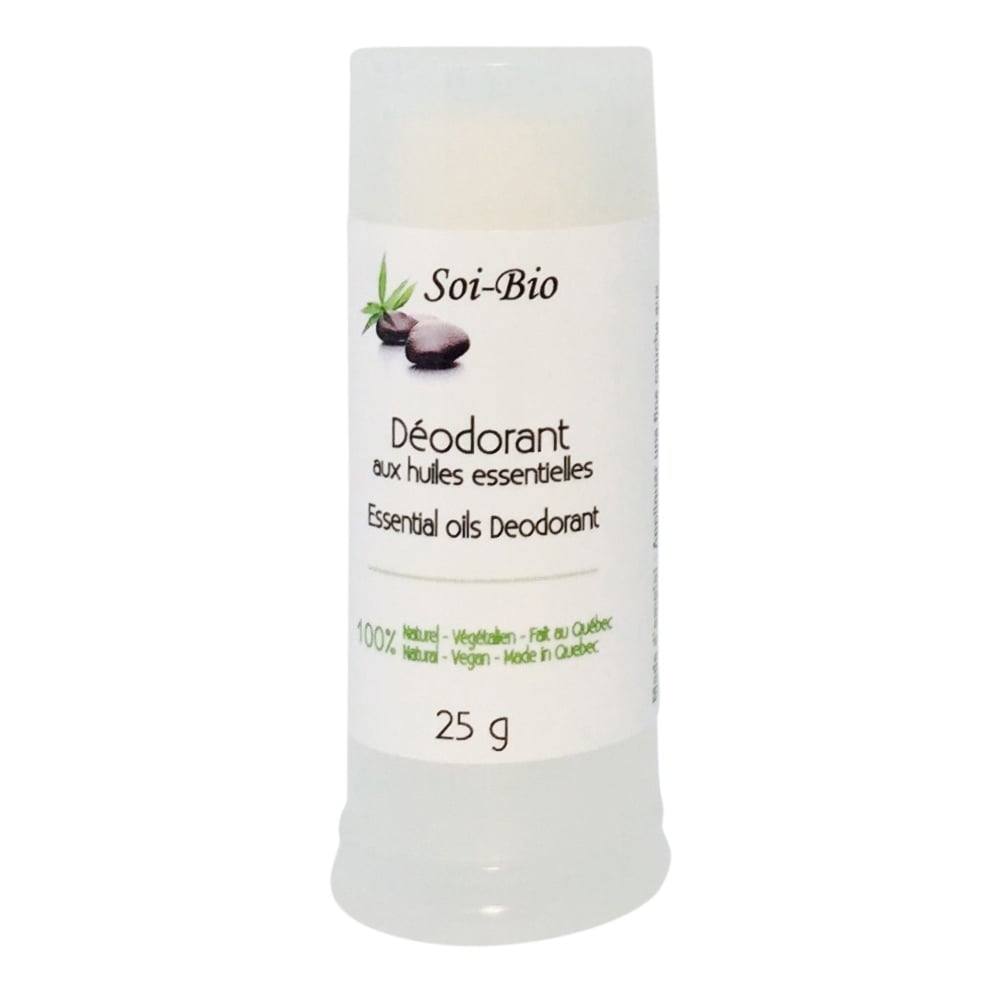 This deodorant will certainly meet your highest expectations in preventing embarrassing odors throughout the day whether it is an active sportive or relaxing one.This all-natural deodorant is made to stop odors while letting the body naturally evacuate its toxins. IngredientsAmaranth starch Shea butter Sodium bicarbonate Coconut butter Coconut oil Cymbopopogon martinii Lavandula x burnatii Pelargonium x asperum var DirectionsApply thin layer to underarms SpecificationsCapacity: ...
Buy Now
$15.50

Related Products
$9.95
Our Headache Relief Synergy is a general headache synergy. Headaches are a very common ailment. Almost all types of headaches can get relief from the use of essential oils. Headaches can come from many causes and be felt in various areas of the head & neck. * This pre-diluted roll on contains the 100% pure essential oils of: Peppermint, Eucalyptus globulus, Rosemary, Spearmint, Lavender, Basil linalool, Ravensara, Cinnamon Leaf, Ginger, and Roman Chamomile, blended into a base of fractionated coconut oil at 5% * To use apply this to the temples or base of the neck. * There can be a very serious type of sudden onset head pain which may indicate a stroke. If this is suspected, immediate medical help needs to be sought. * Essential Oils should never replace the advice of a medical doctor.
$7.95
Plant Therapy Deodorizing Synergy Pre-Diluted Essential Oil Roll-On 10 mL (1/3 fl. oz.)
$15.50
This deodorant will certainly meet your highest expectations in preventing embarrassing odors throughout the day whether it is an active sportive or relaxing one.This all-natural deodorant is made to stop odors while letting the body naturally evacuate its toxins. IngredientsAmaranth starch Shea butter Sodium bicarbonate Coconut butter Coconut oil Cymbopopogon martinii Lavandula x burnatii Pelargonium x asperum var DirectionsApply thin layer to underarms SpecificationsCapacity: 25g