Silky Scents EO113-15ML 100 Percent Pure Therapeutic Grade Cornmint Essential Oil - 15 ml.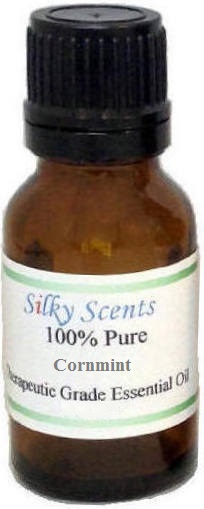 FeaturesCornmint Essential Oil Blends well with - Benzoin Rosemary Lavender 40/42 Marjoram Sweet Lemon and Eucalyptus Globulus. 100% Pure Essential Oil 100% Pure Therapeutic Grade Capacity - 15 ml. Aromatherapy PropertiesMenthol and menthyl acetate are the major constituents of this essential oil. Cornmint essential oil is used to treat rheumatic pain neuralgia toothache laryngitis indigestion colds bronchitis relieving earache treating tumors and some skin conditions. Not to be taken internally and it should not be used for Pregnant women and children. Cornmint is used as a Masking agent. It is used in Herbal Oral products (tooth paste and mouth washes) Mint ...
Buy Now
$16.16

Related Products
$38.95
Aromatherapy Properties: (Uses) Turmeric Essential Oil has effects of eliminating and inhibiting gastrotympanites and improving stomach function. Furthermore it is a good cosmetic material used for preventing sunlight wrinkle and aging. Also it has good effects of resisting epiphyte and promoting tissue regeneration. This essential Oil is also Good for colds flu sinusitis hay fever bronchitis earache food allergies laxative fungal infections such as candida canker sores glandular swelling gum diseases morning sickness diabetes hypoglycemia and ulcers. Blends well with: Ginger Heliotrope Ylang Ylang I and Clary Sage. Features100% Pure Essential Oil Raw Material - Turmeric Botanical Name - Curcuma Longa Therapeutic Grade Capacity - 1 oz.(30 ml.)
$295.56
Essential Oils by Bianca Rosa are 100% Pure Natural Essences derived from the highest quality fruits, flowers, leaves, spices, herbs and roots. Our essential oil distillers and growers are located around the world, operating ethically, organically and chemical-free. - Bianca Rosa Essential Oils Are Not Tested On Animals. - All pure essential oils should be used with care. Do not apply directly into skin. A 2% dilution of essential oils to a base of carrier oi - Chamomile Roman Pure Essential Oil (3.40 oz, ZIN: 305514): Botanical Name: Anthemis nobilis - Extraction Method: Steam Distilled - Color: Gray/Very Pale Blue - Consistency: Thin - Perfumery Note: Middle - Aroma Strength: Medium - Strong - Aroma: Bright, crisp, sweet, fruity, herbaceous. - Use: Abscesses, allergies, joint pain, boils, colic, cuts, dermatitis, dysmenorrhea, earache, flatulence, hair, headache, inflamed skin, insect bites, insomnia, nausea, neuralgia, PMS, sores, sprains, strains, stress, wounds
$5.85
Aromatherapy Properties: (Uses)The 1.8 cineol chemotype of Rosemary is best used in connection with pulmonary congestion and to facilitate elimination from the liver and the kidneys. It is an expectorant and an antibacterial, especially on staph or strep germs. Indicated for earaches, sinus-bronchial-pulmonary infections, and all aspects of the ear, nose and throat.Blends well with: Basil Sweet, Bergamot, Cedarwood Atlas, Frankincense, Ginger, Lemon, Orange Sweet, and Peppermint.