Aromatherapy Diffuser: Advanced Essential Oil Nebulizer & 10ML Sweet Peppermint Oil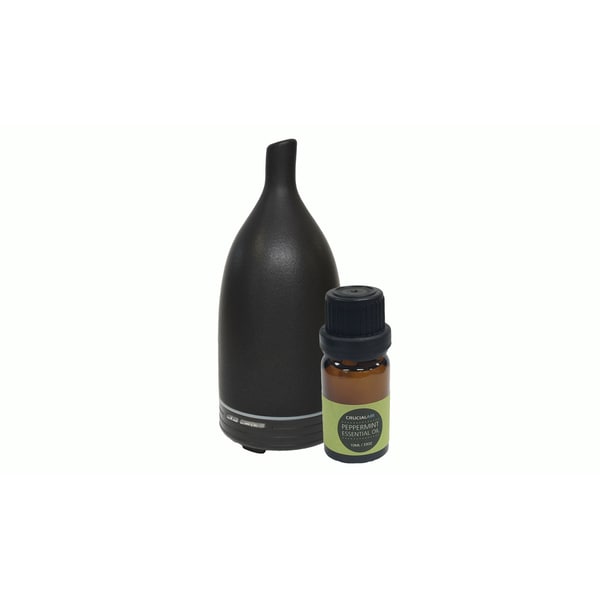 Crucial Essential Oil Diffuser by Crucial Air is the ultimate gift from nature. This unit has a remarkable ability to affect a person's well-being and improve the environment around them. A huge help for you to achieve physical, emotional, mental and spiritual well-being. Product is perfect for a gift or for your own use in your home, office and studio. It's a great looking, stylish, ceramic, aromatherapy essential oil diffuser that will fit in with your stylish furniture and won't stick out like a sore thumb. It's unique style will blend right in. Fits ...
Buy Now
£41.86

Related Products
$5.00
Simply Diffusers Ylang Ylang Essential Oil: Therapeutic-grade essential oil5mL bottlePerfect to get started in essential oils or to give as a gift
$8.38
100% Plant Based All-Natural Essential OilNo additives, making it safe to use even on the most sensitive skin. Spearmint essential oil promotes digestion and helps reduce occasional stomach upset, supports healthy respiratory function, provides a refreshing aroma that clears the mind and uplifts mood and promotes oral healthWe stand by the quality of our product, if ever you are not satisfied with our product we will be very happy to replace them or give you a refund for your purchase.
$12.29
YX-010 USB Mini Atomization Humidifier 130ML Aroma Essential Oil Diffuser 7 Color Change Air Purifier for Home Office white & light wood