Aromatherapy Diffuser: Advanced Essential Oil Nebulizer & 10ML Sweet Peppermint Oil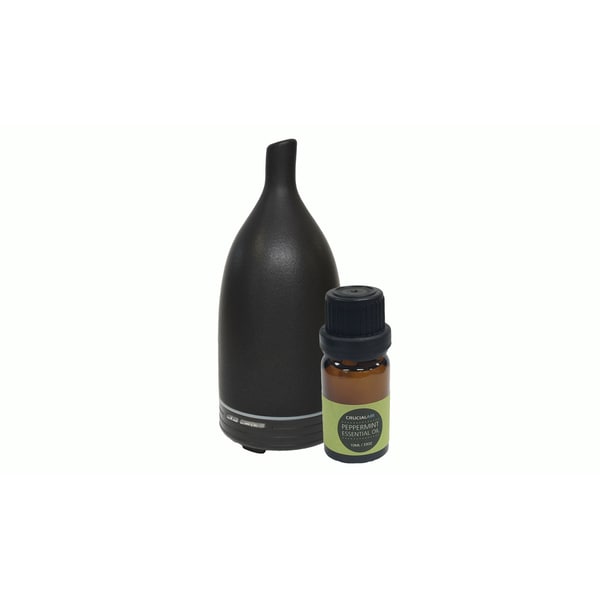 Crucial Essential Oil Diffuser by Crucial Air is the ultimate gift from nature. This unit has a remarkable ability to affect a person's well-being and improve the environment around them. A huge help for you to achieve physical, emotional, mental and spiritual well-being. Product is perfect for a gift or for your own use in your home, office and studio. It's a great looking, stylish, ceramic, aromatherapy essential oil diffuser that will fit in with your stylish furniture and won't stick out like a sore thumb. It's unique style will blend right in. Fits ...
Buy Now
£44.15

Related Products
£28.65
Our "Blooming" Tree of Life essential oil diffuser bracelet is made completely of stainless steel- it will not tarnish at all! Very durable, the 20mm pendant is about the size of a dime. Jewelry Type: Fashion Gender: Men's, Women's Clasp: Spring Ring Bracelet Style: Chain Country of Origin: United States Metal Color: White Metal: Stainless Steel Length: 7 Inch, 9 Inch, Adjustable Length All measurements are approximate and may vary slightly from the listed dimensions.
$17.99
LED Essential Oil Aroma Diffuser Ultrasonic Humidifier Air Aroma Diffuser Mist Maker Diffuser for Home Office
$29.99
PureGuardian SPA101 Aromatherapy Essential Oil Diffuser: Provides a spa experience in your own home while filling the room with aromatherapy essencePureGuardian oils sold separatelyUltrasonic technology quietly disperses a cool, fine mistSafe and easy to use, no heating element required, and unit shuts off when emptyThe 100mL water reservoir is BPA-free and treated with Silver Clean ProtectionFun, compact 8" design includes a soothing color-changing light option