Elegance Essential Oil Diffuser Bracelet Braided Grey Aromatherapy Jewelry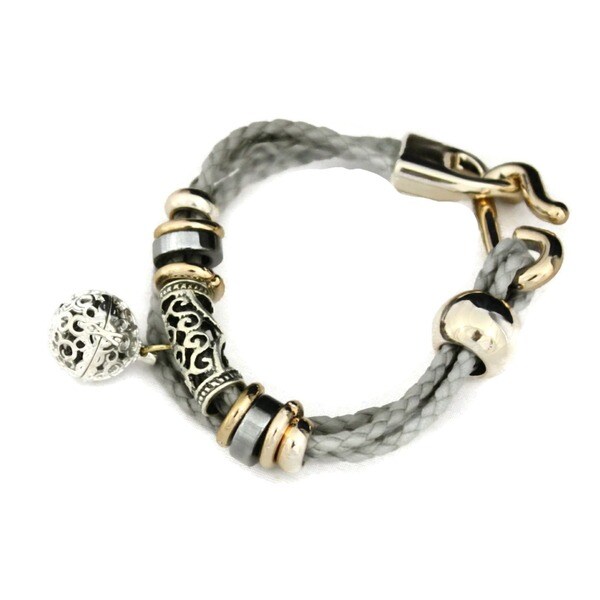 Wear this bracelet to experience the effect of essential oil aromatherapy the entire day. Made from leather with metal accents, this bracelet holds a 10mm lava stone that will soak up a few drops of your favorite essential oil for mobile diffusing. This bracelet comes with three lava stones in a variety of colors. Features: Business based in Iowa Leather, metal 7-inch bracelet Includes 3 lava stones in assorted colors About the Manufacturer: Welcome to Destination Oils. My name is Kara and I am the owner of Destination Oils, a small essential oil business located in Iowa. We want ...
Buy Now
$19.99

Related Products
$23.29
Fashion Ultrasonic Humidifier Room Air Aroma Essential Oil Diffuser Atomizer wood Finish: Plastic Type: Entertainment Center
$8.38
100% Plant Based All-Natural Essential OilNever any additives or fillers, all naturalCinnamon oil is known to have detoxifying effects and fights free radicals, relieves depression, fights viruses and stimulates libido and the immune system. We stand by the quality of our product, if ever you are not satisfied with our product we will be very happy to replace them or give you a refund for your purchase.
£32.31
Invigorate your senses with this ZAQ essential oil diffuser. Add water and your choice of scented oil to fill the air with a fine mist of fragrance. The diffuser shuts itself off for worry-free use. Operates up to 3-4 hours; No condensation Intended use: N/A Brand: ZAQ Color: White or green Dimensions: 6.1 inches x 6.1 inches x 7 inches