Galaxy Boy's/ Men's Planet Essential Oil Diffuser Leather Necklace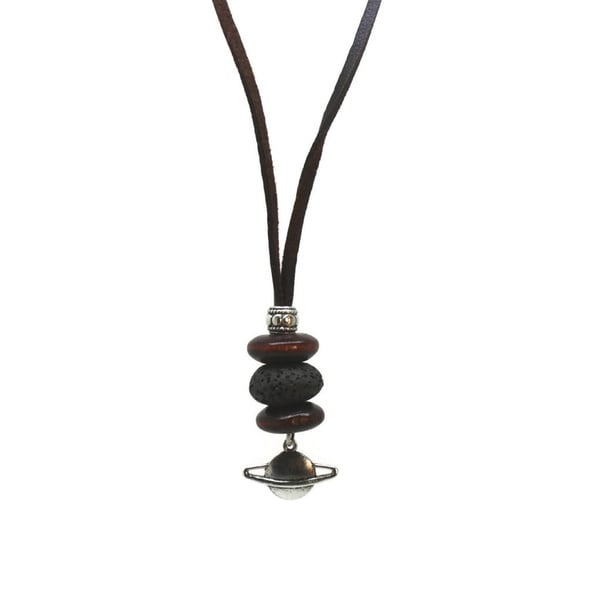 This is a great essential oil diffuser necklace for the man in your life. Just drop a few drops of oil on the lava stone hanging from this leather necklace and experience pleasing aromatherapy all day long. Business based in Iowa 18-inch leather necklace with 2-inch extender Metal, lava stone planet pendant Includes 2 extra lava stones About the Manufacturer: Welcome to Destination Oils. My name is Kara and I am the owner of Destination Oils, a small essential oil business located in Iowa. We want to bring great, high quality essential oils and unique aromatherapy jewelry to ...
Buy Now
£14.17

Related Products
$23.72
Better Homes and Gardens 100ML Essential Oil Diffuser, Birds and Branches: Humidifies the air and enhances environment with aromatherapyUltrasonic vibration of the Better Homes and Garden oil diffuser releases a cool mistAutomatically shuts off when dry100 mL reservoir lasts up to 8 hours.
$24.37
Black 400ML Essential Oil Aroma Diffuser Colorful LED Portable USB Charging Air Humidifier Aromatherapy Mist Maker for Home
$30.75
Halloween Special Vintage Cross Perfume Essential Oil Diffuser Necklace Locket Aromatherapy