Harmony Multi-colored Girls Essential Oil Diffuser Organza Interchangeable Necklace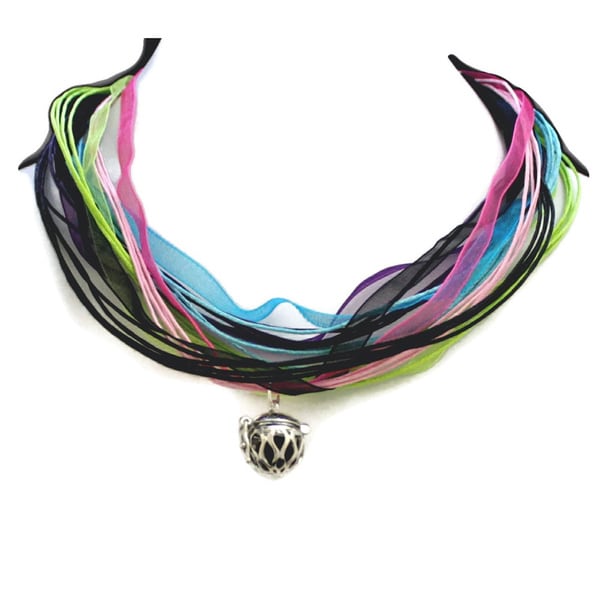 Look gorgeous while you bask in the convenience of portable aromatherapy with this unique diffuser necklace set. The silvertone diffuser locket pairs excellently with any one of the five vibrant organza necklace cords, which can be switched out to match any outfit. Just add a few drops of your favorite essential oil to the lava stone inside the locket and let the wholesome benefits of essential oil aromatherapy accompany you throughout the day. Made of metal and organza Set includes lime green, pink, purple, black, and turquoise blue colored necklace bands Includes 3 10mm lava stones Ready to diffuse in ...
Buy Now
£14.36

Related Products
$15.71
Compact and portable, operates anywhere with 2AA batteries or with the USB cord included to plug in for endless diffusion. Silent fan broadcasts the fragrance, complete with 3 replaceable micro-absorbing pads. Take the spa with you! The Aromafier diffuser from SpaRoom Essentials is portable and offers that spa-like experience even while on the go. It works with two AA batteries, USB cord or AC adapter. Just add a few drops of your favorite essential oil and enjoy the fragrant experience. Because it uses absorbent pads, it does not need water or heat and is safe for travel.
$31.76
Nanum II Car Air Humidifier Freshner Purifier Steam Mist Maker Aroma Fragrant Diffuser Essential Oil Diffuser With Usb Ports - White
$49.99
ZAQ Sky Essential Oil LiteMist 120ML Diffuser for Children w/ Star Night Lights Color: Yellow