Nailed Cross Religious Mens Essential Oil Diffuser Leather Cord Necklace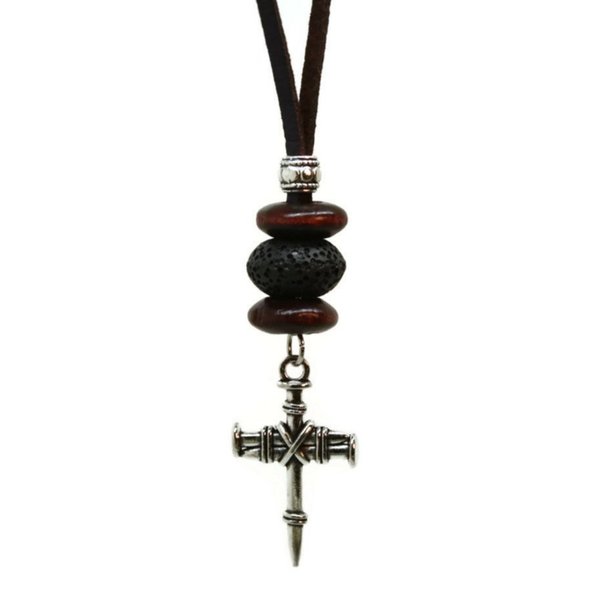 Show your faith and love of essential oils all at the same time. An antique silver cross is joined with wooden beads and a lava diffuser bead. This unisex diffuser necklace is comfortable to wear with a very soft brown leather cord. The charm part of necklace attaches with a clasp, allowing the changing of lava stones. The beads slide down over the lobster clasp while wearing, allowing a seamless yet functional necklace. This necklace comes with 2 additional 15 mm lava stones. Features: Cross pendant necklace Brown leather cord Essential oil diffuser Antiqued silver cross Includes 3 15mm lava ...
Buy Now
£17.12

Related Products
$30.75
Halloween Special Vintage Cross Perfume Essential Oil Diffuser Necklace Locket Aromatherapy
$10.99
Cute Bear Air Humidifier Mini Air Purifier Aroma Diffuser USB Charging Mist Maker Essential Oil Diffuser For Car Home pink
£12.19
Enjoy the benefits of aromatherapy on the go with our redesigned AromaPen in a rustic, but elegant wood grain finish. Who couldn't use a little extra dose of relaxation while you work? Simply add a few drops of your favorite essential oil to the unscented, replaceable refill rod and allow the aroma to fill your immediate surrounding area. Comes with 6 microfiber replacement rods.