Unique Stainless Steel Essential Oil Diffuser Antique Silver 20-inch Necklace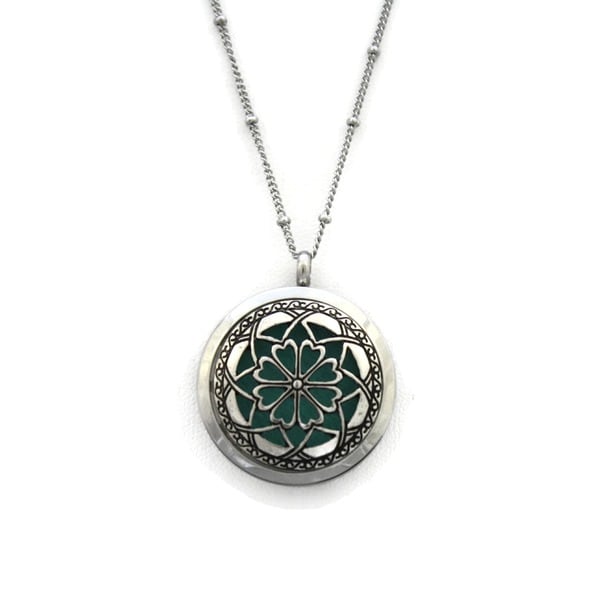 Use this pendant as an attractive accent to your outfit and to experience essential oil aromatherapy wherever you go. The stainless steel pendant opens to reveal a felt diffuser pad. Just drop a small amount of your favorite essential oil on the pad to experience the pleasing scent all day long. Business based in Iowa 30mm stainless steel pendant Cutout design 20-inch ball station style 316L Stainless Steel chain Lobster claw clasp 3 felt diffuser pads Welcome to Destination Oils. My name is Kara and I am the owner of Destination Oils, a small essential oil business located in ...
Buy Now
$31.49

Related Products
£24.07
Allure diffusers use silent ultrasonic waves that work with water and natural essential oils to produce a mist for humidifying and purifying your space. With beautiful and soothing color changing lights, Allure diffusers will help you de-stress on those extra long work days, when you need it the most. The water tank has a capacity of 80ml of water that lasts up to eight hours. When natural essential oils are used with Allure diffusers, they relieve stress and provide relaxing, calming comfort.
$63.79
FeaturesAn alcohol-free fragrance reed diffuser Contains essential oils sourced from france Made from high-quality non-toxic non-flammable ingredients Safely & effectively fills your living space with a soft soothing scent Creates an ambience of calm & relaxation Promotes a sense of well-being Available in a wide range of scents Durability: 100ml lasts around one month. 200ml lasts around two to three months SpecificationsColor: Green Seas Capacity: 6.76 oz
$10.49
Car USB Air Humidifier Night Light Aromatherapy Diffuser Portable Household Air Purifier Essential Oil Diffusers Air Cleaner white