Lemongrass Essential Oil- 15ml by Destination Oils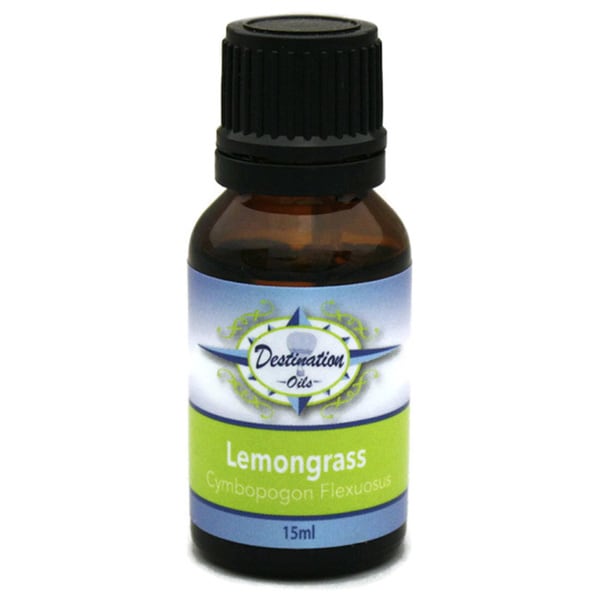 Use this Lemongrass (Cymbopogan Flexuosus) Essential Oil during massages to decrease muscle and joint pain. It can also be used to improve skin, repel bugs, improve energy levels and uplift your spirit. With a satisfying scent, this essential oil is just what you need. Great quality at a great price, these essential oils are incredibly concentrated and powerful to help you in multiple ways. Because of their strong concentration, ensure safe use by properly diluting with a carrier oil. Always test for skin sensitivity prior to widespread use. Keep out of eyes, ears, or nose. Keep oils tightly closed and ...
Buy Now
£11.18

Related Products
$65.00
Amongst the millions who have experienced the vast and numerous benefits of hemp extract many are only now learning that hemp?s essential natural constituents are beneficial for all mammals not just humans. Not only this but we have found in some cases canines are actually more receptive to hemp extract than even humans. This epiphany led us to concoct our proprietary blend of Iso-Filtered hemp oil and natural organic peanut flavoring. Our original formulation was inspired by the primary challenge every pet owner goes through - getting your pet to willingly take a supplement. Looking at the artificial flavorings (bacon cheese chicken to name a few) we instead decided to incorporate a much more natural ingredient true to our brand and vision. Vast amounts of research led us to the #1 natural ingredient for dogs - premium organic peanut oil. Ultimately since our dogs rely on us to take care of them we aim to do all we can to treat our four-legged family the same way we treat our two-legged family. Contains no parabens polysorbates or artificial emulsifiers. It is soy-free gluten-free naturally derived and made with organic ingredients. FeaturesDog Hemp Oil Helps maintain healthy bone and joint function Helps maintain cardiovascular function Helps support the immune system Helps reduce the negative effects of stress Nutralife Wellness - For Dogs consists of Non-GMO Peanut Oil and Hemp Plant Oil Inactive IngredientsPeanut Oil Active IngredientsActive Ingredients per 1/2 Dropper Hemp Plant Oil 4.17mg Directions for UseShake Well Before Use 0-25lbs Dogs - 1/2 Dropper/0.5ml - Once a Day 26-50lbs Dogs
£116.91
The Complete Resort Experience for Home For the brave men and women who work tirelessly on their feet all day long, you can kick back and receive a relaxing spa retreat that helps unwind your body and soul and recover from the hectic life of the daily grind. Belmint knows what you need for soothing your tired muscles and even more, enjoy every moment as you feel great relief from tensions, swells, and stiff. Our Foot Spa Massager is a truly pampering appliance to have around as it is integrated with all the best features of acupressure, shiatsu, heat, hydrotherapy to revitalize your feet and improve your overall body condition. Overview Relax overworked feet after a long day - Your feet have never looked or felt better once using this pedicure footbath massager! With six motorized pressure-node rollers, this foot massage machine is designed to provide a kneading massage to your tired and aching feet. This foot spa features three different massage modes that can be adjusted on the LCD screen and provide exceptional functions from heating to bubbles to improve blood circulation, relieve fatigue, and gain a softer skin Enjoy a hot jacuzi experience for your feet - Equipped with PTC Heating semiconductor, our feet massager warms the water up to 118F in minutes. You can have enjoyed a nice luxury hot spa to help with swelling, redness, throbbing, and even soften hard areas of the feet. Your skin will be soft; your toenails will look fresher and softer to cut. Add essential oil for a nice foot soak and therapy! Spa bubbles jet massage to heal fatigue - Turn on the bubble jet function to soothe plantar fasciitis and relax overworked feet. You can add a few drops of essential or some Epsom salt to enjoy a therapeutic spa massage and get a fresh feeling for your feet Easy transportation anywhere - Whether you want to sit back in your chair to read or watch TV or just relax on the sofa and do nothing, this foot spa massager features wheels to move it easily anywhere you need it. And when you want to change the water or store the machine, it has a drain pipe for easy draining Enjoy the ultimate relaxation for your feet with Belmint Foot Spa Massager Product Description All-in-One Pedicure Bath With just the touch of a button, our multifunctional foot spa massager delivers a relaxing massage, bubble bliss and thermotherapy to your achy soles, heel, and toes. The multiple water jets crate thousands of oxygenated bubbles to relieve pressure, athletes foot, burning sensation, plantar fasciitis, joint and ligament pain. The integrated heat function along the bubble feature, you can benefit of improved blood flow and circulation as this may soften old calluses and hard areas of your feet, so you can just easily cleanse dead skin and calluses on your feet and feel them like fresh. Specifications: User-Friendly LCD screen for easy navigation ...
$43.23
Aromatherapy Properties: (Uses) Also known as Hungarian German Chamomile and Matricaria recutita. Its color is deep blue with major components of chamazulene (gives the oil its deep blue color) farnesene and bisabolol. The chamazulene content gives German chamomile its most important actions such as soothing calming and anti-inflammatory. Among its uses are anti-inflammatory hormonal and antispasmodic. This oil is indicated for all kinds of skin disease (eczema psoriasis itchy/dry/flaky skin) stomach distress and menstrual problems and can be used in hot compresses on boils abscesses splinters etc. It can also be used in massage for muscular pain and for arthritic inflamed joints. It's also useful for treating sprains inflamed tendons and swollen painful joints in bursitis. It is a good remedy for urinary stones. Menstrual pain and menopausal problems can be relieved by the use of compresses massage and baths. The action of chamomile as a vasoconstrictor can help reduce the redness of the cheeks due to enlarged capillaries. Blends well with: Bergamot Mint Lavender 40/42 Neroli Sandalwood East England/Egyptn Cedarwood Atlas Frankincense Rosewood (England/Egyptn) Clary Sage Ylang Ylang I. 100% Pure Essential Oil Capacity - 5 ml.