ALCOLADO P2531A Refreshing Glacial Splash Lotion 8.4oz - Medium - Pack of 24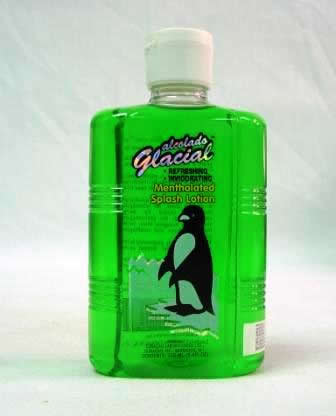 Alcolado Glacial - The air-conditioner in a bottle. For over 50 years a household name in the Caribbean. Alcolado Glacial is much more than just a cologne. Its menthol fragrance refreshes from head to toe. The high quality of the lotion is derived from its high alcohol content (76%) menthol and other essential oils. The secret formulation of these ingredients results in a highly refreshing lotion. Ingredients: SD alcohol no. 40B (76%) menthol fragrance water FDC Blue no. 1: FDC Yellow no. 5. Multi-use lotion: Headache/fever: By applying a handkerchief wet with Alcolado Glacial on the forehead the ...
Buy Now
$111.92

Related Products
$11.95
Spotting a bug can quickly make you feel like you're trapped in a horror film. A spider lurks a little closer, a beetle buzzes by your ear or ants start slowly robbing your cabinets. Even the bravest amongst us have grimaced (or screamed) with fear. Unfortunately, many pest repellents are filled to the brim with crazy chemicals that likely do more harm than good. With Pest Defy, you can ditch the toxic stuff while freeing your space of those tiny monsters. Its fresh, woodsy and citrus aroma is wonderfully invigorating and can be used safely by everyone in the family. Pest Defy is a bright combination of Cedarwood, Citronella, Geranium and Lemongrass. Made with care from our top quality oils and, as always, Edens Garden essential oils are never diluted or mixed with additives. CONTAINS: Cedarwood, Citronella, Geranium and Lemongrass BE INSPIRED: Place 25-30 drops in a spray bottle with 3 oz. of water and shake well. Use Pest Defy to protect the whole family during camping trips or outdoor BBQs.
$61.99
Artisan Island Citronella Jar Candle is the perfect candle for keeping away pesky mosquitoes. This fragrance oil is infused with natural Citronella essential oil combined with your favorite island scents of coconut, pineapple, rum, banana and tangerin...
$17.25
FeaturesSkeeter Screen 15 oz. Patio Candle. 80 Hour Burn Time. Will Deter Sounds You Don't Want To Hear. High Pitched Whine Of A Hungry Mosquito. Scents Of Nature Essential Oil Formula Used In This Candle Will Create A No Fly Zone In Your Outdoor Area. Deet Free & Safe For The Entire Family. Dimension - 3.25 L x 3.25 W x 4 H in. Item Weight - 1.1 lbs.