Carrier Oil Grapeseed, 4 oz, Nature's Alchemy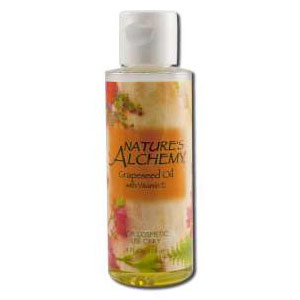 Buy Now
$5.25

Related Products
$99.99
Plant Therapy Grapeseed Cold-Pressed Pure Carrier Oil 1 gal.
$18.64
100% Non GMO Naturally Expeller Pressed Grapeseed Oil and Canola OilThis Grapeseed and Canola Oil blend offers a cleanlabel, natural alternative for ChefsNaturally expeller press our Grapeseed & Canola Oils without the use of harmful chemicals for delicate flavor and better tasting food
$9.98
100% Pure Sensitive Skin CareLight Silky Moisturizer All Skin TypesCondition:Sensitive skin in need of an all natural moisturizer and protection from premature aging, without clogging pores and causing breakouts.Solution: 100% Pure Grapeseed Oil is a light, odorless oil with mild astringent and emollient properties. This versatile oil contains numerous essential fatty acids including Linoleic, Oleic, Stearic, Palmitic, Myristic and Lauric. Its rich, silky texture is perfect for soothing away dryness and irritation and is suitable for all skin types since it won't clog pores or cause break-outs. Grapeseed Oil is perfect as a base for lotions, and it's mild enough to use as a conditioner for all hair types.