Grapeseed Oil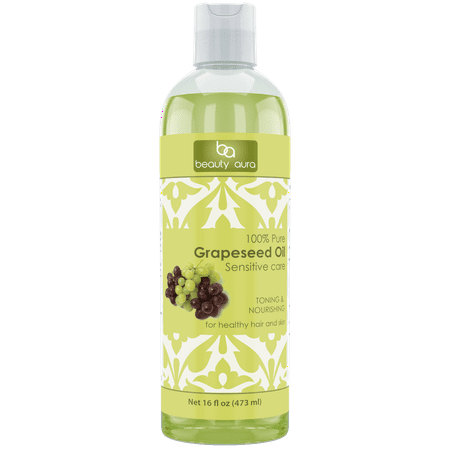 Toning & Nourishing for Healthy Hair & ...
Buy Now
$10.49

Related Products
$32.25
Loriva Grapeseed Oil 8 oz.
$7.20
La Tourangelle High-Heat Cooking Grapeseed Spray Oil, The kitchen is where grapeseed oil comes into its prime. With a smoke point of 450 Degree F, the oil is easy to use in cooking and will make burnt oil a thing of the past. The nutty flavor works well in vinaigrettes with any type of vinegar, never overwhelming the other ingredients. Grapeseed oil is also commonly blended with more intensely flavored oils. High Heat Cooking, with a Smoke Point of 450 Degrees F oil uses directly onto Pan-Heated Grill Dish
$14.31
100% Italian grape seeds oil with 0% trans fat. Product of Italy. Grape seed oil is a healthy food It is low in saturated fat and high in polyunsaturated fat. All Natural.