Grapeseed Oil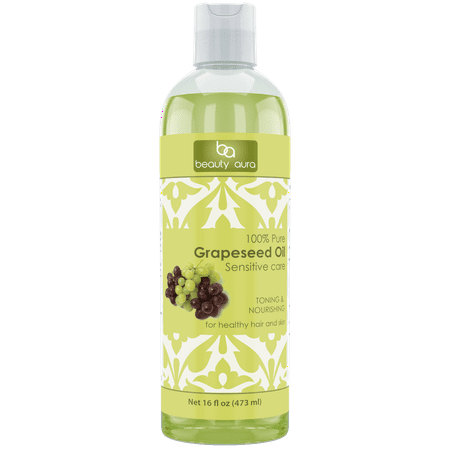 Toning & Nourishing for Healthy Hair & ...
Buy Now
$10.49

Related Products
$23.49
Nourishing Skin Care with Natural Vitamin E - Toning. A by-product of winemaking grapeseed oil has a nice balance of a variety of skin-supporting compounds including oleic linoleic palmitic and stearic fatty acids. It is a great skin toner restoring balance and firmness to combination and oily skin. The benefits of minimally refined oilsMost skin care oils are put through bleaching deoderizing and winterizing processes that strip away many of their vital components. Aura Cacia skin care oils are minimally processed to retain the full array of skin-supporting benefits. This may result in some cloudiness or particles appearing in the oil. This is evidence of high quality minimally processed natural oil. 100% pure botanical ingredients. Not tested on animals. BenefitsSoftening Nourishing Protecting Toning DisclaimerThese statements have not been evaluated by the FDA. These products are not intended to diagnose treat cure or prevent any disease. SpecificationsFlavor: Grapeseed Volume: 16 fl oz Dimension: 8.42 H x 2.44 W x 2.44 D Weight: 0.56 lbs
$80.01
SPECTRUM NATURALS OIL GRAPESEED REFINED 16 OZ Pack Of 6
$9.29
Bon Vital´Grapeseed Oil - very lightweight texture, smooth glide and easy absorption, and known to be very gentle on skin. Contains a nice balance of oleic, linoleic, palmitic and stearic fatty acids. Excellent skin toner. Naturally rich in vitamins and minerals. Great for blending with your favorite Bon Vital´essential oils.