AlfaParf 167217 Semi Di Lino Diamond Illuminating Essential Oil for All Hair Types - 12 Pack 113 ml-0.43 oz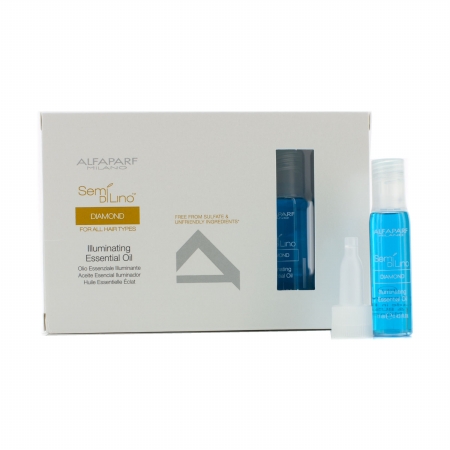 Like fresh strawberries our products are fresh and genuine and irresistible. We use innovative and modern technology to provide a hassle-free environment. The freshness of the products is experienced in every single use giving a lasting experience. We make sure the products are tested and meet all standards before it is packed. Each product is a celebration of health happiness and nature. FeaturesA shine-boosting oil treatment Contains a special blend of essential oils Helps repair capillary fibers & seal hair cuticle Adds intense luster to hair without overloading Hair appears softer smoother & healthier looking Perfect for all hair types ...
Buy Now
$56.03

Related Products
$17.99
The Beautiful Hair Set includes the following oils: Cedarwood, French Lavender, Geranium, Lemon, Rosemary, and Rosewood The Leading Aromatherapy Associations (Alliance of International Aromatherapists (AIA), International Aromatherapy and Aromatic Medicine Association, Aromatherapy Trade Council, and others) all state that essential oils should not be taken internally (regardless of purity or organic origin) unless under the guidance of a health care practitioner trained at an appropriate level. As such, all of our oils carry a label warning that the product is NOT FOR INTERNAL USE.
$29.95
Organic Beauty With Essential Oil
$8.19
Discover: Are You Looking For A Homemade DIY Beauty Care Product For Your Natural Skin, Body, Hair, Lip, Foot, Nail and Beautiful Breast Shape Do you know, Some chemicals used in beauty care have been classified as carcinogenic which is proven to