Essential Oils for Hair: Get Healthy, Beautiful and Full of Body Hair Today by Applying These Simple to Use Essential Oil Tricks for Your Hair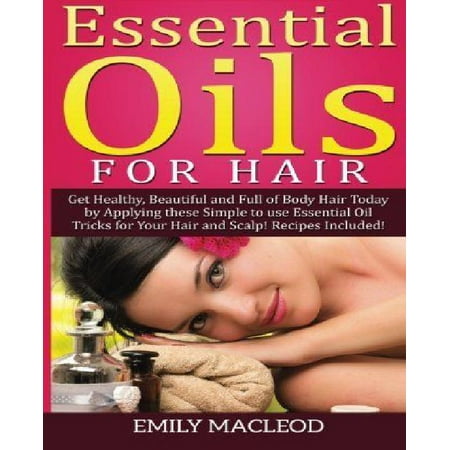 Get beautiful hair today with these essential oils tricks The complete essential oils beauty guide A must-have essential oils beauty bible for your every-day needs, a book for all hair types "Do you find your hair limp? Dry? No body? Do ...
Buy Now
$8.97

Related Products
$51.99
Alikay Naturals Caribbean Coconut Milk Shampoo + Conditioner + Lemongrass Leave In Conditioner + Essential 17 Hair Growth Oil 8oz Set
$9.99
Peppermint in a 4oz glass essential oil bottle. Comes with pipette for your convenience.
$9.95
Essential Oils: Healthy Essential Oils Guide for Skin Care, Hair, Allergies, Weight Loss, Natural Cleaning