Essential Oils for Hair: Get Healthy, Beautiful and Full of Body Hair Today by Applying These Simple to Use Essential Oil Tricks for Your Hair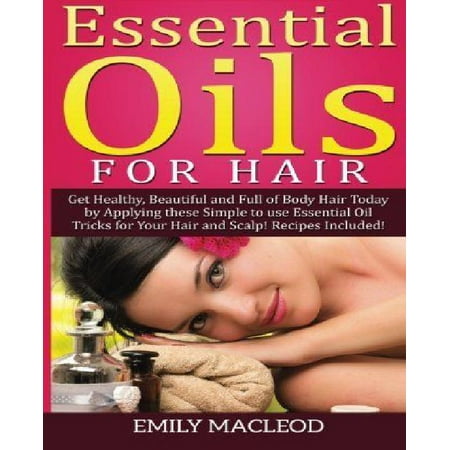 Get beautiful hair today with these essential oils tricks The complete essential oils beauty guide A must-have essential oils beauty bible for your every-day needs, a book for all hair types "Do you find your hair limp? Dry? No body? Do ...
Buy Now
$8.97

Related Products
$8.99
Sweet Orange in a 4oz glass essential oil bottle. Comes with pipette for your convenience.
$8.49
"Chemotype: 1,8-Cineole Botanical Name: Rosmarinus officinalis Origin: Hungary Extraction Method: Steam Distilled Plant Part: Aerial parts Strength of Aroma: Strong Aromatic Scent: Organic Rosemary has a Powerful, fresh, woody-herbaceous scent. Blends well with: Citronella, Clove, Eucalyptus, Fir needle, Grapefruit, Laurel leaf, Lavender, Lemon, Lime, Marjoram, May chang, Pepper (black), Peppermint, Petitgrain, Pine, Tea tree. Suggested Uses: Organic Rosemary is stimulating, warming and refreshing and can be used for memory retention and staying alert. It has many skin care applications including adding to shampoo to help with hair loss and dandruff. When diffused, Organic Rosemary can also be helpful in reducing symptoms such as congestion and coughing caused by an illness. Cautions: Do not apply on or near the face of infants or children. We recommend a max dilution of 4% for topical applications. Please Note: The International Federation of Aromatherapists does not recommend that Essential Oils be taken internally unless under the supervision of a Medical Doctor who is also qualified in clinical Aromatherapy. All cautions listed for individual oils do not include those cautions from ingestion."
$12.95
100% Pure, Organic Essential Oil In addition to its mild camphoraceous, uplifting aroma, the natural compounds in rosemary oil contain strong cleansing properties. MONEY BACK GUARANTEE- There is absolutely no risk to you when you order now! If you are not completely satisfied, simply contact us and we will give you a full refund, no questions asked (you do not even have to return the product). Our #1 priority is to make sure our customers are completely happy.