Essential Oils Hair Care Recipes: Hair Care for Women with Homemade DIY Beauty Recipes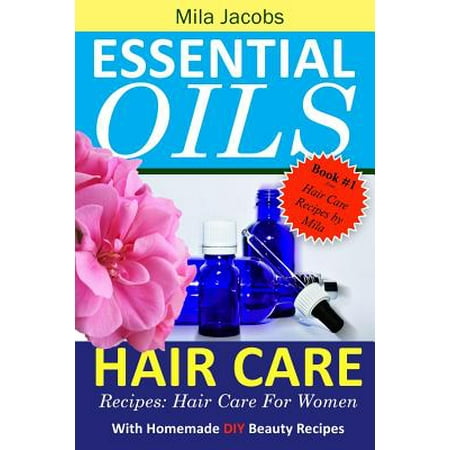 Hair Care Recipes by Mila. Book 1 Essential Oils Hair Care Recipes: Hair Care For Women With Homemade DIY Beauty Recipes. "Fresh haircut?" "New color?" "Dieting?" "New shampoo?" - leave them guessing Take a good care of your hair and it will pay back ...
Buy Now
$6.64

Related Products
$18.50
Ylang Ylang Oil is Famous for Refreshing and Delicate Floral Aroma, used for Aromatherapy, Massage, Skin care, Hair care and Numerous Therapeutic Remedies. Majestic Pure Ylang Ylang Essential Oil is the FIRST fraction of the oil obtained in the first 2 1/2 hours of distillation process. It contains most aromatic and valueable constituents of the oil of Ylang Ylang. Majestic Pure Ylang Ylang Oil is Steam Distilled Premium Quality Oil. Superior sourced and hand picked are used. Our oils are by far the most effective on the market. Click the Button at the Top of this Page to Buy with Confidence
$18.49
Nurture and fortify your hair follicles with this enriching blend of oils that infuses the hair and scalp with essential nutrients. This rich oil also revitalizes your scalp and reduces inflammation and dandruff. Restore hair growth and the health of your scalp with this nourishing blend of 17 oils Promote hair growth and reinvigorate hair follicles Reduces dandruff and scalp inflammation Infuses follicles and scalp with nutrients Good for any hair type Packaged in 8 ounce bottle Directions: Shake bottle well to mix the ingredients. Apply the oil directly to the scalp using the apllicator tip Massage oil into scalp well to stimulate your scalp and warm the oil. Altermate rows that you apply the product to every application. Use this oil every other night. Note: The brown spekles in the bottom are an herb Horsetail Powder. Ingredients: Emu Oil, Rosmarinus Officinalis (Rosemary) Leaf Extract, Olea Europaea (Olive) Fruit Oil, Simmodsia Chinesis (Jojoba) Seed Oil, Prunus Amygdalus Dulcis (Sweet Almond) Oil, Melaleuca Alternifolia (Tea Tree) Oil, Horsetail Powder, Mentha Piperita (Peppermint) Oil, Essential Oil Blend, Botanical Blend. We cannot accept returns on this product.
$11.98
7 Jardins Natural Baby Shampoo & Body Wash - 2 In 1 Soothing For The Hair & Body Enriched With Calendula & Therapeutic Essential Oils 8 Oz Gentle For Children Of All Ages Gender: Unisex Age: Baby