Essential Orange Oil Leave-In Conditioner For All Hair Types - 100ml/3.4oz by J. F. Lazartigue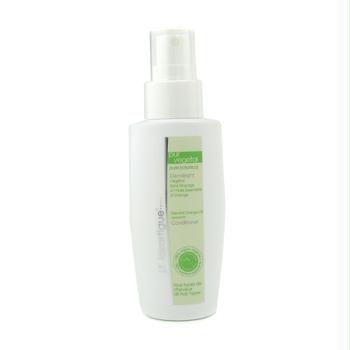 A 100% botanical-based leave-in conditioner Contains Fig and Cider Vinegars Hibiscus AHA and Wheat proteins Offers illuminating and sleeking benefits Hair appears nourished and more manageable Perfect for natural or little sensitized hair Free from any paraben and chemical preservatives To use: Spray uniformly over damp hair after shampooing. No need to rinse. Brush and style as desired. Product Line: J. F. Lazartigue - Hair Care.100ml/3.4oz.
Buy Now
$37.65

Related Products
$22.98
7 Jardins Antibacterial & Antiseptic Lemongrass Therapeutic Essential Oil 100% Pure "Cymbopogon Flexuosus" 120 ml Relieves Stress Strengthen Hair & Heals Skin Enriched Plant Based Natural Ingredients Type: Body Skin Care Products Gender: Unisex
$5.99
Fractionated Coconut Oil is not your regular cold-pressed coconut oil that goes solid at room temperature, though it's ability as an emollient and moisturizer is the same. Fractionated oils have been heated as part of their processing to separate certain chains of fatty acids into components. This refines, clarifies, and deodorizes the oil. Fractionated Coconut Oil stays liquid, is clear, and is highly stable for use in creams and lotions, and many other cosmetic preparations for skin and hair. It penetrates the skin readily, thus acting as an excellent carrier for essential oils. This ability to transport essential oils and actives makes it an oil of choice among medical practitioners and massage therapists.
$7.99
100% Therapeutic Grade The Leading Aromatherapy Associations (Alliance of International Aromatherapists (AIA), International Aromatherapy and Aromatic Medicine Association, Aromatherapy Trade Council, and others) all state that essential oils should not be taken internally (regardless of purity or organic origin) unless under the guidance of a health care practitioner trained at an appropriate level . As such, all of our oils carry a label warning that the product is NOT FOR INTERNAL USE.