J. F. Lazartigue - Essential Orange Oil Leave-In Conditioner (For All Hair Types) 100ml/3.4oz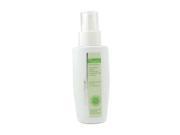 J. F. Lazartigue - Essential Orange Oil Leave-In Conditioner (For All Hair Types) 100ml/3.4oz Type: Shampoos & ...
Buy Now
$21.50
Related Products
$11.98
7 Jardins Natural Baby Shampoo & Body Wash - 2 In 1 Soothing For The Hair & Body Enriched With Calendula & Therapeutic Essential Oils 8 Oz Gentle For Children Of All Ages Gender: Unisex Age: Baby
$15.99
Includes a lifetime manufacturer's warranty and satisfaction guarantee . Safe for adults dogs cats and children over 4 years old this large 4oz bottle of woody oil is steam distilled perfect for aroma therapy . Use in a solution with a diffuser for making homemade shampoo or simply finding serenity in creating a spa-like atmosphere . Made from the leaves of the Indian Rosemary plant the oil is extracted and then steam distilled . The resulting oil is strong and majestic and has a distinctive scent . More than just a high quality oil at a low price with an adorable label Invivo Essential is about value quality integrity and caring . We believe in harvesting what nature has made living peacefully on earth and giving back . You're going to love this oil in a glass roller bottle . Just dilute your it with a quality carrier oil and roll it on your skin to allow it to work Then you can store it in your purse and always have it handy .
$14.95
Fab Naturals Eucalyptus Essential Oil is 100% Natural Therapeutic Grade and has no toxins, no additives, and is undiluted. The health benefits that eucalyptus oil provides are extensive and wide-ranging for men and women. Eucalyptus essential oil is also widely recognized for its aromatherapy properties making it perfect for a relaxing massage! Eucalyptus oil for bath or shower provides an invigorating, relaxing, and stress relieving cleansing experience. Use our large 4 Oz bottle of eucalyptus oil for pain relief through its distinct aromatic scent with subtle woody undertones. This powerful natural oil can be used with a diffuser to treat common colds and help you sleep with ease. It may help boost your immunity, promote a relaxed state of mind, and refresh your home's space. Use Eucalyptus oil for home cleaning as a natural deodorizer and spot remover to kill bacteria without the dangers of harmful chemicals. Eucalyptus essential oil can also be used for hair and beard nourishment! Those of you suffering from hair loss and damaged hair can benefit from using eucalyptus oil! Whether you want to experience healthy hair growth or need to get rid of dry hair, adding a few of eucalyptus oil to your products will stimulate your scalp and moisturize your hair. Fab Naturals is dedicated to complete customer satisfaction so that your family is safe and happy using our products. The Fab Naturals Guarantee You Can Count On: ? All of our products are unrefined and chemical-free ? Premium therapeutic-grade quality ? Bottled in the USA to ensure safety Our No-Hassle Customer Satisfaction Guarantee If you're not completely happy with your product, please email us within 30 days and we'll give you a 100% refund. Ready to experience the countless benefits of Fab Natural's Eucalyptus Essential Oil? ADD this powerful oil to your cart NOW!