Organic Beauty With Essential Oil: Over 400+ Homemade Recipes for Natural Skin Care, Hair Care, and Bath & Body Products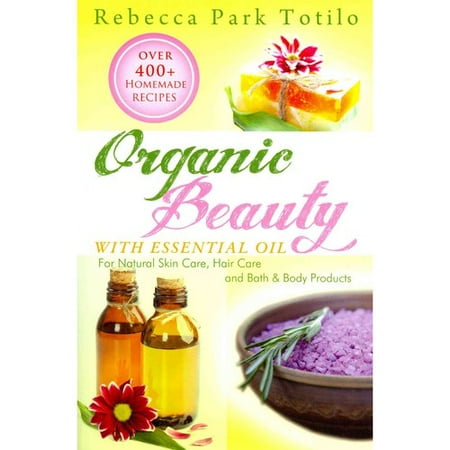 Organic Beauty With Essential ...
Buy Now
$29.95

Related Products
$29.95
Organic Beauty With Essential Oil
$8.49
"Chemotype: 1,8-Cineole Botanical Name: Rosmarinus officinalis Origin: Hungary Extraction Method: Steam Distilled Plant Part: Aerial parts Strength of Aroma: Strong Aromatic Scent: Organic Rosemary has a Powerful, fresh, woody-herbaceous scent. Blends well with: Citronella, Clove, Eucalyptus, Fir needle, Grapefruit, Laurel leaf, Lavender, Lemon, Lime, Marjoram, May chang, Pepper (black), Peppermint, Petitgrain, Pine, Tea tree. Suggested Uses: Organic Rosemary is stimulating, warming and refreshing and can be used for memory retention and staying alert. It has many skin care applications including adding to shampoo to help with hair loss and dandruff. When diffused, Organic Rosemary can also be helpful in reducing symptoms such as congestion and coughing caused by an illness. Cautions: Do not apply on or near the face of infants or children. We recommend a max dilution of 4% for topical applications. Please Note: The International Federation of Aromatherapists does not recommend that Essential Oils be taken internally unless under the supervision of a Medical Doctor who is also qualified in clinical Aromatherapy. All cautions listed for individual oils do not include those cautions from ingestion."
$19.95
Frankincense essential oil is used in aromatherapy that can offer a variety of health benefits; a must have oil for your home. Frankincense Oil is extracted from the resin of Frankincense trees (Boswellia Serrata). Frankincense has been a popular ingredient in cosmetics and incense burners for centuries. It has even been found in the remains of ancient Egyptian and Anglo-Saxon civilizations. Frankincense oil offers numerous benefits such as bath soak which promotes feelings of peace and relaxation. It's used as natural household cleaner, natural antiseptic, disinfectant and deodorizer. Frankincense oil blends well with many essential oils such as lemon, orange, lavender, lime etc. For topical applications it's recommended to dilute it with a carrier oil such as fractionated Coconut oil. Majestic Pure Frankincense Essential Oil is Steam Distilled Highest Quality Oil Extracted from the resin of the Boswellia Serrata. Our oils are by far the most effective on the market. Click the Button at the Top of this Page to Buy with Confidence.