Organic Beauty With Essential Oil: Over 400+ Homemade Recipes for Natural Skin Care, Hair Care, and Bath & Body Products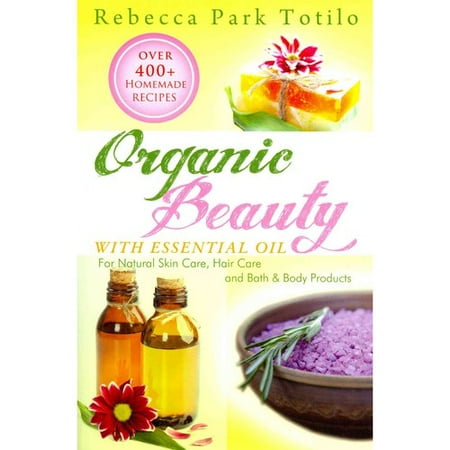 Organic Beauty With Essential ...
Buy Now
$29.95

Related Products
$14.95
At La Lune Naturals, our family of products is dedicated to letting nature nourish your beauty in a pure and natural way. Our raw, natural Liquid Fractionated Coconut Oil, MCT Oil has no additives, preservatives, or chemicals of any kind and is comprised of only the purest fatty acids with the shortest Capric and Caprylic Acid chains. The result is a refined, moisturizing, non-clogging, non-irritating carrier oil or base oil with multiple uses in any beauty regimen or DIY beauty recipes like homemade soaps, deodorants, facial scrubs, skin treatments, and lotions. Great therapeutic benefits - A natural moisturizer for hair, skin, and face and very safe as a non-irritant lubricant. Mix with other carrier oils for aromatherapy and therapeutic grade essential oils and has a wonderful balance of saturated fats that also helps stimulate hair growth. Our Pure Fractionated Coconut Oil is a carrier that never goes rancid and has an extremely long shelf life. Fractionated coconut oil is a fraction of the coconut oil from which almost all the long chain triglycerides are removed, thus leaving mainly the medium-chain triglycerides and making it an absolutely saturated oil. This saturation gives it a very long shelf life and greatly increased stability. In addition, fractionating raises the comparative concentration of Capric acid and Caprylic acid, thus giving it more of an antioxidant and disinfecting effect. Pure Fractionated Coconut Oil - Many aromatherapy recipes use coconut oil for the various therapeutic benefits it offers. It leaves skin smooth with no greasy feeling, is odorless, colorless, and does not stain clothing and sheets. It does not irritate skin problems or clog pores and works well in acne face masks, eczema treatments, psoriasis treatments, homemade beauty products, shaving oil, and sunburn treatments and remedies. La Lune Naturals Promise - We promise to exceed your expectations or we'll refund your purchase, no questions asked.
$5.99
This book contains proven steps and strategies on how to use Essential oils. For hundreds of years, essential oils have been used to for various medicinal purposes and lucky for you, they are still here to make your life healthy and awesome. Essential oil
$3.95
Most of us are stronger than we may realize. We can tackle trouble, leap over hurdles and keep pressing on. Don't let muscle aches and pains slow you down. High in camphor, Spanish Rosemary soothes our tired bodies and enables us to keep going. Its slightly floral, herbaceous aroma can sharpen blurry thinking and increase mental stimulation. Adding a few drops of Spanish Rosemary to your most beloved shampoo or conditioner can restore your hair's natural luster and shine. For those struggling with hair loss, Rosemary can be amazingly effective at stimulating hair growth. Rosemary dates back to the Ancient Egyptians, Romans and Greeks who all considered it sacred. Hippocrates added Rosemary to cooked vegetables to help promote a healthy liver and spleen. It was also widely used to cleanse the air and prevent sickness from spreading. The Queen of Hungary once used Rosemary to treat her goat. It is also included in Hungary Water to restore the function of paralyzed limbs. Native to the Mediterranean coastline, Rosemary is a shrub that grows up to six feet tall. Its name means "dew, sea" from the Latin words "ros" and "marinus" which refers to Rosemary's spread along the sea. Only the leaves are put through a steam distillation process to extract Spanish Rosemary essential oil. Several varieties of Rosemary get produced during the process and should be noted by their differences. BOTANICAL NAME: Rosmarinus officinalis CHEMOTYPE / VARIETY: Camphor ORIGIN: Spain EXTRACTION METHOD: Steam Distillation PLANT PART: Leaves NOTE: Middle - Top BLENDS WELL WITH: Myrrh, and other resins; Geranium, and other florals AROMA: Herbaceous, camphorous, and slightly floral CONSISTENCY: Thin COLOR: Clear **Euro droppers are not included with 100 & 250 ml bottles** SAFETY: Dilute to no more than 16.5% when using topically. Avoid using if you have a seizure disorder SHELF LIFE: 2 Years