Carrier Oil Hemp Seed, 4 oz, Nature's Alchemy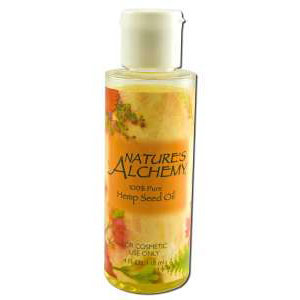 Buy Now
$11.97

Related Products
$129.95
Plant Therapy Hemp Seed Cold-Pressed Carrier Oil 1 gal.
$22.17
Mongongo & Hemp Seed Oils High Porosity Moisture-Seal Finishing Elixir for Unisex Start by exploring our extensive collection of skin care products, including products for your eyes, lips and face. If you are very careful about the health of your skin and spend a lot of time in pampering your skin, then you must need our skin care products without which proper skin care is incomplete. SpecificationsGender: Unisex Capacity: 4 oz
$16.69
Pure hemp seed oil is a truly versatile oil with numerous benefits from culinary to cosmetic. Containing one of the highest fatty acid contents of any plant it also has a pleasant nutty smell and, due to its high levels of chlorophyll, is a greenish color this non-greasy oil readily absorbs into the skin, is an emollient, and has rejuvenating and moisturizing properties for skin.