Shea Moisture U-HC-12182 Mongongo & Hemp Seed Oils High Porosity Moisture-Seal Masque for Unisex - 12 oz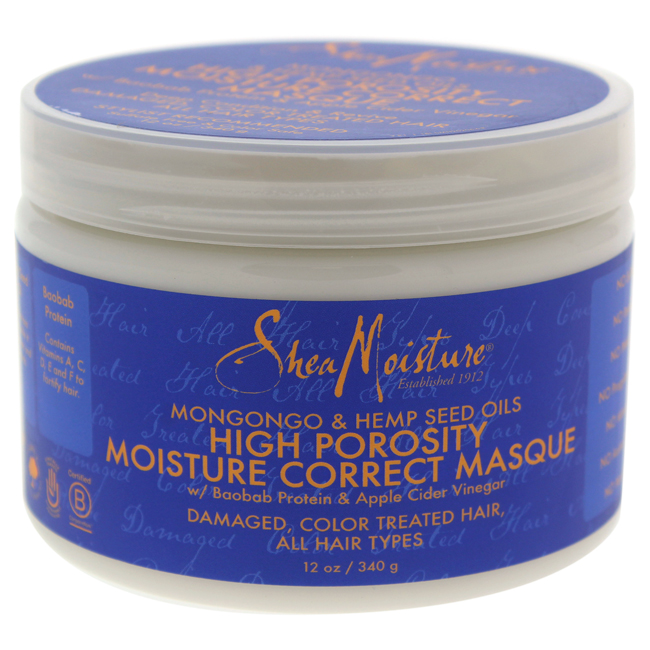 Mongongo & Hemp Seed Oils High Porosity Moisture-Seal Masque for Unisex Want style your hair in newer ways every time with exciting hair styling then go for our styling products. If you want to rock a wedding reception or any other special ceremony then you should try amazing hair accessories from us which gives a fashionable look to you. SpecificationsGender: Unisex Capacity: 12 ...
Buy Now
$22.31

Related Products
$20.58
Mongongo & Hemp Seed Oils High Porosity Moisture-Seal Styling Gel for Unisex Start by exploring our extensive collection of skin care products including products for your eyes lips and face. If you are very careful about the health of your skin and spend a lot of time in pampering your skin then you must need our skin care products without which proper skin care is incomplete. SpecificationsGender: Unisex Capacity: 8 oz
$7.50
Crafty Bubbles Oil 8oz Hemp Seed
$2.99
Extraction Method: Cold Pressed, Unrefined. Description: Hemp Seed Oil is said to be rich in omega 3 and omega 6 essential fatty acids (EFA's, good healthy fats), it has a full amino acid spectrum meaning that it provides complete protein and it has a high mineral content. Light green in color. Common Uses: It may easily be added to salad dressings, pasta, vegetables, smoothies, soups, sauces, hummus, guacamole, pesto, or other foods after the heating/baking has been completed. If you must heat the oil, it may be gently heated for a short period of time. Hemp Seed Oil may be added to any bodycare or cosmetic product, including creams, lotions, facial or body oils, massage oils, shampoo, conditioner, shaving products, lip balm, soap, and any other product. In hair care products, Hemp Seed Oil increases elasticity, manageability, and shine. Hemp Seed Oil can be used to nourish the skin and hair due to its high content of proteins and essential fatty acids. Hemp Seed Oil closely matches our own skins lipids and the essential fatty acids are readily absorbed into the skin. Not only does Hemp Seed Oil contribute greatly to the barrier function and appearance of the skin, it also has other skin benefits such as offering relief to acne, minor abrasions, psoriasis and eczema. We are buying our oils from organic certified supplier, made with organic ingredients. Shelf Life: Users can expect a minimum shelf life 1 year with proper storage conditions (cool, out of direct sunlight). Your item(s) will be shipped the same business day or next business day of confirmation of payment if received by 3:00 pm PST. (not including weekends or holidays). When you receive your item and are pleased with our transaction, please let us know by leaving positive feedback, we will do the same for you in return. Look forward to do business with you, H&B OILS CENTER Co.