Natures Alchemy 0821074 Essential Oil - Lime 0.5 oz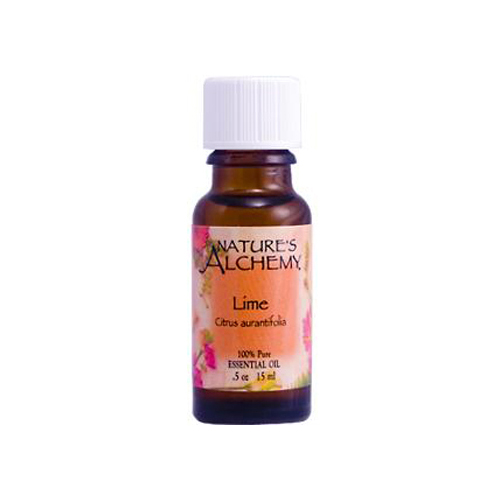 SpecificationsSize: 0.5 oz Flavour: Lime Weight: 0....
Buy Now
$11.65

Related Products
$11.88
Playstar PS1145 Float Hardware
$9.95
Botanical Name: Citrus aurantifolia * Plant Part: Fruit Peel * Extraction Method: Cold Pressed * Origin: Italy * Description: Lime is a small evergreen tree that produces a small, bitter fruit very similar to Lemon. The fruits themselves are green in color with a green fleshy interior. * Color: Pale yellow to yellowish green liquid. * Common Uses: Lime Essential Oil has a crisp, refreshing citrus scent that has been used by aromatherapists for its uplifting and revitalizing properties. It can also act as an astringent on skin where it is reputed to help clear oily skin. * Consistency: Thin * Note: Top * Strength of Aroma: Medium * Blends well with: Bergamot, Cedarwood, Geranium, Grapefruit,Lavender, Lemon, Mandarin, Neroli, Nutmeg, Orange, Palmarosa,Petitgrain, Rose, Rosemary, Rosewood, Vetiver and Ylang-ylang. * Aromatic Scent: Lime Essential Oil has a crisp, sweet, fresh smell characteristic of citrus products. * History: Lime has been used historically to prevent sailors long at sea from developing scurvy. * Cautions: Lime Essential Oil is considered phototoxic. Users should avoid direct sunlight after application. Avoid use during pregnancy.
$16.89
It is antiseptic antiviral astringent disinfectant insecticide restorative. Very stimulating in cases of apathy depression and anxiety. Eases coughs and chest congestion. Encourages appetite may assist in anorexia. Assists in treating alcoholism because of its disinfecting and detoxifying properties. Lime oil has extensive use in the body-care industry and forms along with Lavender oil a great deal of men's fragrances. Blends well with Bergamot Geranium Lavender 40/42 Rose Otto (Bulgarian) and Ylang Ylang I. Capacity - 10 ml.