Pure Oregano Essential Oil Origanum Vulgare 15ml Destination Oils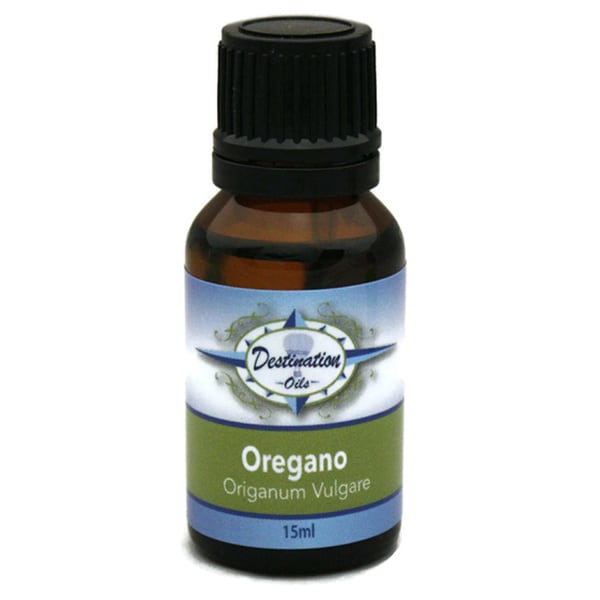 The warm and spicy aroma of oregano oil will enliven your spirit and promote healthy immune system. All Destination Oils are 100-percent pure, therapeutic grade essential oils. The best quality for a great price. Essential oils are incredibly concentrated and powerful so ensure safe use by properly diluting with a carrier oil. Always test for skin sensitivity prior to widespread use. Keep out of eyes, ears, or nose. Keep oils tightly closed and out of the reach of children. Do not ingest essential oils unless guided by a trained professional. The information provided on this website is only our ...
Buy Now
$18.09

Related Products
$18.97
Sweet Marjoram has been used for thousands of years by ancient cultures for its medicinal and love enhancing properties. Ancient Greeks and Romans dedicated Sweet Marjoram to Aphrodite, the goddess of love and fertility. Marjoram essential oil was also use for funerals to promote restful peace for the deceased. Physically, Marjoram essential oil is recommended for muscular aches and pains. The oil may provide a soothing action and almost instant relief for the muscle and joints. Marjoram essential oil may also be very helpful with stomach issues, such as digestion, intestinal cramps, and irritable bowels. A hot compress of the oil may be used while experiencing menstruation cramps. Marjoram essential oil may be inhaled to provide clarity from sinus headaches and congestion. Marjoram essential oil is a highly effective relaxant and may be used for those experiencing sleep restlessness, anger, and stress. To experience well rested and uninterrupted sleep, place 2-3 drops in a warm bath and soak before bedtime. Properties Aroma: Strong, Sweet, Camphorous, Herbal Perfumery Note: Middle Blends with: Bergamot, Black Pepper, Cedarwood, Clary Sage, Cypress, Frankincense, Lavender, Lemon, Lime, Mandarin, Neroli, Orange, Roman Chamomile, Rosemary
$22.65
Oregano Wild Crafted Essential Oil (Origanum Vulgare) 100% Pure Therapeutic Grade - 10 ML
$9.95
Oregano is a very powerful essential oil and its use should be approached with care. Oregano essential oil can be used in cleaning products when seasonal illness is present. When very well diluted, it can also be used for the achy joints associated with aging.