Rosewood Pure Essential Oil (Salon Size) - 30ml/1oz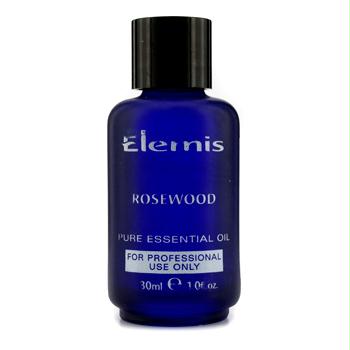 An aromatherapeutic body essential oil - -Formulated with 100% pure organically grown rosewood essential oil - -Creates an environment of comforting tranquility that clears your mind & uplifts spirit - - Skin appears suppler ...
Buy Now
$92.76

Related Products
$29.49
Botanical Name: Aniba rosaeodora Extraction Method:Steam Distilled Part: Wood Origin: Brazil Rosewood Essential Oil is credited with being a bactericidal, anti-fungal, antiviral, anti-parasitic cellular stimulant, immune system stimulant, tissue regenerator, tonic, antidepressant, antimicrobial, and as an aphrodisiac. It is also regarded as a general balancer to the emotions. Rosewood oil is rich in linalool, a chemical which can be transformed into a number of derivatives of value to the flavor and fragrance industries. History Rosewood has been introduced to aromatherapy only recently. Research in October of 1995 has shown this oil to have the highest inhibition rate of all the oils tested against gram positive and gram-negative bacterial growth.
$7.95
"You are imperfect, permanently and inevitably flawed. And you are beautiful," wrote author Amy Bloom. At Edens Garden, we believe those are words to live by. Accept yourself and rid your cabinets of those chemical creams and anti-aging bottles of empty promises and turn to something of the earth to help you feel your best. Rosewood has incredible all-natural balancing qualities that can lessen the appearance of fine lines, scars, acne and wrinkles. Growing older is a natural part of life that we hope you embrace, but you don't have to let your skin lose its luster. With a woody and flowery aroma that is often used in perfumery, Rosewood helps relieve nervous tension and stress-related pain. It also can completely soothe away a headache when diffused. Edens Garden's Rosewood is from a renewable source. As the wood of a tropical tree is chipped to make expensive furniture, the wood chips and waste wood are put through a steam distillation method to extract the essential oil. Although there are several species of timber known as Rose, only the evergreen tree native to the Amazon is used to extract oil. BOTANICAL NAME: Aniba rosaeodora VARIETY: Renewable Source ORIGIN: Brazil EXTRACTION METHOD: Steam Distillation PLANT PART: Wood NOTE: Base - Middle FAMILY: Lauraceae SYNONYM: Brazilian rosewood BLENDS WELL WITH: Rose, and other florals; Elemi, and other resins AROMA: Woody, sweet, flowery, fresh and clean CONSISTENCY: Thin COLOR: Clear **Euro droppers are not included with 100 & 250 ml bottles** SAFETY: Follow general dilution guidelines - no urgent safety issues SHELF LIFE: 4 Years
$6.99
Botanical Name: Aniba Rosaeodora * Plant Part: Wood * Extraction Method: Steam Distillation * Origin: Brazil * Description: Rosewood is a small evergreen tree now controlled as an endangered species by the Government of Brazil. It has a reddish bark and heartwood. As with all of our oils, we ethically source our products. In this case, it involves attending Government sponsored auctions. * Color: Clear to pale yellow * Common Uses: Rosewood is credited with being a Bactericidal, anti-fungal, antiviral, anti-parasitic cellular stimulant, immune system stimulant, tissue regenerator, tonic, antidepressant, antimicrobial, and as an aphrodisiac. It is also regarded as a general balancer to the emotions. * Consistency: Thin * Note: Top * Strength of Aroma: Medium * Blends well with: cedarwood, frankincense, geranium, rosemary, mandarin, ylang ylang. * Aromatic Scent: Rosewood has a fantastic warm and woody scent, while at the same time being both floral and fruity. Rosewood oil is rich in linalool, a chemical which can be transformed into a number of derivatives of value to the flavor and fragrance industries. *