Rosewood Pure Essential Oil (Salon Size) - 30ml/1oz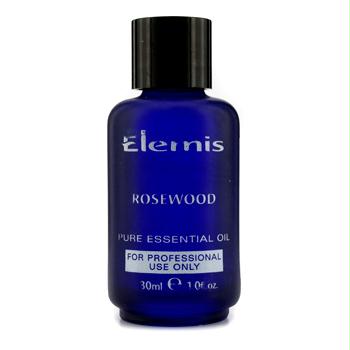 An aromatherapeutic body essential oil - -Formulated with 100% pure organically grown rosewood essential oil - -Creates an environment of comforting tranquility that clears your mind & uplifts spirit - - Skin appears suppler ...
Buy Now
$94.26

Related Products
$9.99
Botanical Name: Aniba rosaeodora Extraction Method:Steam Distilled Part: Wood Origin: Brazil Rosewood Essential Oil is credited with being a bactericidal, anti-fungal, antiviral, anti-parasitic cellular stimulant, immune system stimulant, tissue regenerator, tonic, antidepressant, antimicrobial, and as an aphrodisiac. It is also regarded as a general balancer to the emotions. Rosewood oil is rich in linalool, a chemical which can be transformed into a number of derivatives of value to the flavor and fragrance industries. History Rosewood has been introduced to aromatherapy only recently. Research in October of 1995 has shown this oil to have the highest inhibition rate of all the oils tested against gram positive and gram-negative bacterial growth.
$9.99
100% Pure Therapeutic Grade Rosewood Essential Oil Botanical Name: Aniba rosaeodora Comes in 10ml amber glass essential oil bottle. European Dropper Cap included. What sets Healing Solutions Essential Oils apart is superior cultivation of ingredients that are the best in the world. Combined with superior distillation and bottling care process, We GUARANTEE that our oils are aromatically superior and more effective than any other oils - if you disagree we will refund your money! The Leading Aromatherapy Associations (Alliance of International Aromatherapists (AIA), International Aromatherapy and Aromatic Medicine Association, Aromatherapy Trade Council, and others) all state that essential oils should not be taken internally (regardless of purity or organic origin) unless under the guidance of a health care practitioner trained at an appropriate level . As such, all of our oils carry a label warning that the product is NOT FOR INTERNAL USE.