Simply Diffusers Tangerine All-Natural Essential Oil Therapeutic Grade (15ml)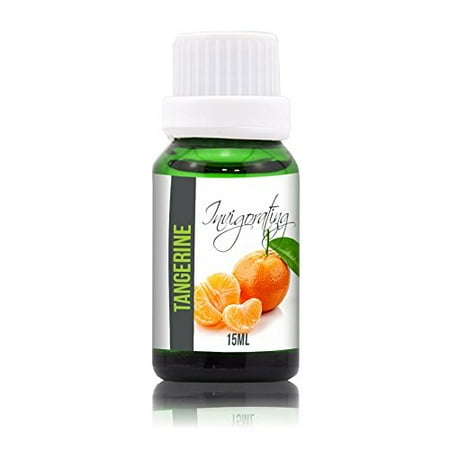 100% Plant Based All-Natural Essential OiNo additives, making it safe to use even on the most sensitive skinTangerine essential oil has high levels of d-limonene and overall benefits the immune system, skin, and emotions in its various uses, as well as a digestive aid. We stand by the quality of our product, if ever you are not satisfied with our product we will be very happy to replace them or give you a refund for your purchase.
Buy Now
$8.38

Related Products
$22.30
Aromatherapy Properties: (Uses)It is antiseptic, antispasmodic, sedative and stomachic. Could be phototoxic; care should be taken not to expose the skin to strong sunlight after treatment. Has an almost hypnotic effect on the mind. May be helpful with stress and tension due to its soothing action on the nervous system. Assists with gastric complaints, such as flatulence, diarrhea and constipation. Stimulates flow of bile which helps to digest fats. It is a popular addition to a massage oil during pregnancy, helping to reduce stretch marks, reducing fluid retention and stimulating circulation. Could help smooth out stretch marks, particularly when blended with Lavender and Neroli. Can be used in massage oils for acne. Blends well with: Basil Holy, Bergamot, Chamomile Maroc, Clary Sage, Frankincense, Neroli, Orange 5 Fold, Lavender Russia, and Rose Otto (Bulgarian). Features100% Pure Essential Oil Raw Material - Tangerine Botanical Name - Citrus Reticulata Therapeutic Grade Capacity - 10 ml.
$5.25
Nature's Alchemy Essential Oil, Tangerine, 0.5 Oz