White Thyme Oil, Pure Essential Oil, 1 oz, NOW Foods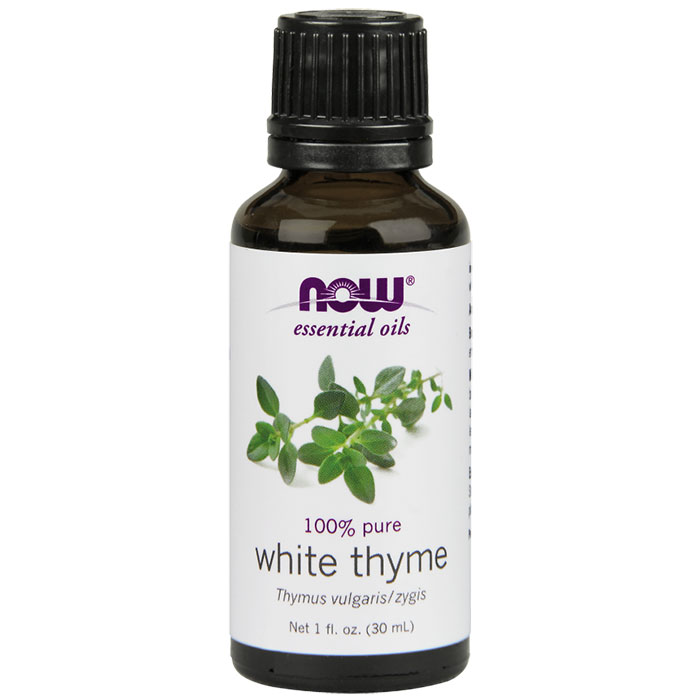 Buy Now
$10.79

Related Products
$27.69
Aromatherapy Properties: (Uses)This Essential Oil In the presence of infectious diseases it is said to stimulate the production of white blood corpuscles. It is used for bacterial infections urinary infections rheumatism viral infections lethargy sores wounds stimulant tonic strengthens immune system treats diarrhea diuretic genito-urinary infections cystitis urethritis cleanses the blood muscular aches asthma catarrh bronchitis acne bruises headaches depression clears the head and improves memory. Blends well with: Bergamot Cedarwood Atlas Organic Chamomile Roman Wild Crafted and Lemon Organic. Features100% Pure Essential Oil Raw Material - Thyme White Botanical Name - Thymus Zygis Therapeutic Grade Capacity - 15 ml.
$7.35
Used by the ancients from embalming to enhancing memory, it was worn by knights for courage, and in courtrooms and theatres to ward off disease. Use 4 drops of Thyme White Oil in the tub for a fragrant herbal bath. 3 drops in a 2 oz. spray bottle of distilled water to make a refreshing facial mist for troubled complexions - just shake well before spraying! Pinch 6 drops into 30 ml / 2 tbsp. of cosmetic clay for a mask aimed at oily skin. For all complexions, just add 2 drops to 30 ml / 2 tbsp. sour cream and 5 ml / 1 tsp. of sugar for a gentle exfoliating scrub!
$14.99
Cavin Schon® Presents 100% Natural, Un-adulterated, Undiluted Cruelty FREE, 100% Vegan, Steam Distilled, Pharmaceutical & Therapuetic Grade Essential Oils - We Stand behind our products and provide 100% Money Back Satisfaction Guarantee. For any reasons, if you are not satisfied with your purchase, please contact us and we will go above and beyond to provide an Excellent customer service including Replacement products or Full Refunds.