Lavender (Bulgarian) Essential Oil American Supplements 1 oz Oil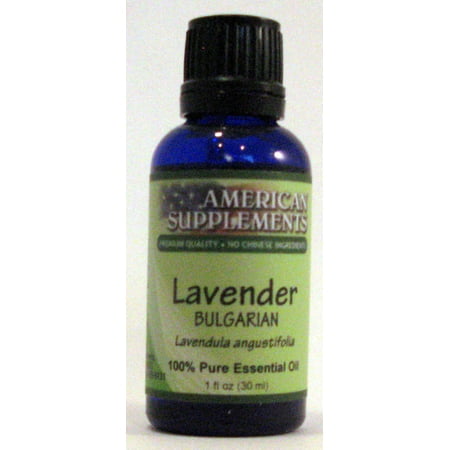 Lavender (Bulgarian) Essential Oil by American Supplements 1 oz Oil Lavender (Bulgarian) Essential Oil No Chinese Ingredients 1 oz Oil Ingredients 100 pure lavender Oil Extraction Method Steam distilled from the flowering tops Country of Origin Bulgaria Cultivation Method Sustainably farmed Aroma Floral herbaceous Properties Calming relaxing cleansing Soothing This product does not contain Chinese ingredients Directions For Aromatherapy. Can be used diluted in a carrier oil for topical use. Warnings Keep out of reach of children. As with all dietary supplements consult your healthcare professional before use. See product label for more information.
Buy Now
$29.90

Related Products
$31.89
Ellia's Lavender Therapeutic-Grade Essential Oils are calming soothing and relaxing making it great to use before bedtime. Its comforting scent is wonderful for diffusing and it can also be applied topically when blended with a carrier oil. Lavender is a classic and a must-have staple in every essential oil enthusiast's collection! In addition to using it by itself it blends well with many other essential oils like peppermint and sage. Features100 percent pure therapeutic-grade lavender essential oil Calming soothing relaxing comforting and herbaceous Suggested use 5-7 drops Sealed in a premium dark violet glass bottle to protect the essential oil's precious qualities Includes childproof cap for safety SpecificationsWeight: 0.43 lbs
$9.86
Aroma: Floral. Benefits: Soothing, normalizing, balancing.
$5.99
Woolzies 100% Pure Lavender Essential Oil, 1 Oz