Minimax I-LEM 1.6 oz. Concentrated Lemon Essential Oil Based Fragrance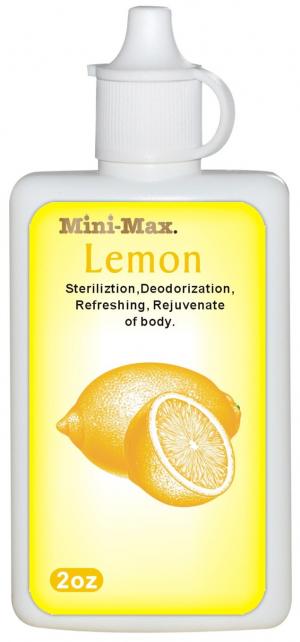 FeaturesAn oil based solution used for leaving an aromatizing scent behind. Medicating the air with fragrances so that you can breathe freely and get the necessary rest you need. Antibacterial & anti-fungal properties used in this fragrance allows it to deodorize & santize the air along with aromatizing the air. Calming Refreshing and Relaxing. Flavor - Lemon Size - 1.6 oz.
Buy Now
$18.98

Related Products
$60.36
Aromatherapy Properties: (Uses)Lemon Verbena essential oil is said to be a powerful anti-inflammatory fever reducer and sedative. It is generally inhaled for stress insomnia depression nervous fatigue and to help during an asthmatic crisis. Lemon Verbena has the ability to uplift spirits and motivate one into action. It is known to relieve tiredness overcome listlessness and apathy and help the brain to focus. It is a wonderful oil to use in an aroma lamp when studying or reading as it encourages the brain to concentrate and hold information. Its lemony scent revitalizes the senses and wakes up one's interest in life. Especially good for those who get lost in daydreams verbena seems to help people release the past let go of nostalgia and be more present in the here and now. Lemon Verbena can make the skin highly sensitive to sunlight and should not be applied to areas of the skin that will be exposed to direct sunlight in the following 72 hours. Blends well with: Lemon Elemi Neroli Lemongrass Melissa and Palmarosa Features100% Pure Essential Oil Raw Material - Lemon Verbena Botanical Name - Lippia Citriodora Therapeutic Grade Capacity - 10 ml.
$7.70
Ecokindness Essential Oil Hydrosol, Lemon Verbena, 4 Oz
$13.55
NOW Essential Oils - Lemon Oil - 1 fl. oz (30 ml) by NOW Type: Alternative Healing Active Ingredients: 100% pure lemon oil. Extraction Method: Cold Pressed from fresh fruit peel. Purity Tested / Quality Assured. Form: Oil