Minimax I-LEM 1.6 oz. Concentrated Lemon Essential Oil Based Fragrance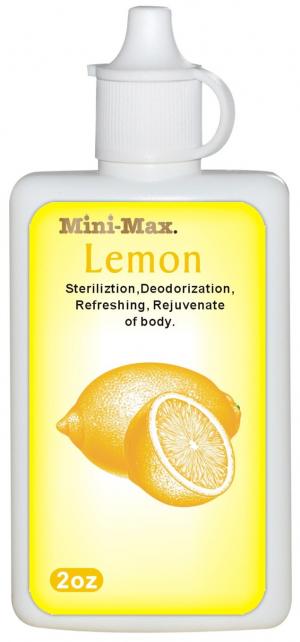 FeaturesAn oil based solution used for leaving an aromatizing scent behind. Medicating the air with fragrances so that you can breathe freely and get the necessary rest you need. Antibacterial & anti-fungal properties used in this fragrance allows it to deodorize & santize the air along with aromatizing the air. Calming Refreshing and Relaxing. Flavor - Lemon Size - 1.6 oz.
Buy Now
$18.98

Related Products
$3.53
100% Pure. Citrus Limonum.
$5.97
Nature's Bounty Earthly Elements Aromatherapy Lemon 100% Pure Essential Oil:100% pure essential oilRefreshingVegetarianVegan
$13.96
FeaturesAn oil based solution used for leaving an aromatizing scent behind. Medicating the air with fragrances so that you can breathe freely and get the necessary rest you need. Antibacterial & anti-fungal properties used in this fragrance allows it to deodorize & santize the air along with aromatizing the air. Calming, Refreshing and Relaxing. Flavor - LemonSize - 1.6 oz- SKU: RTL181624