Natures Alchemy 0414235 100 Percent Pure Essential Oil Lemon - 2 fl oz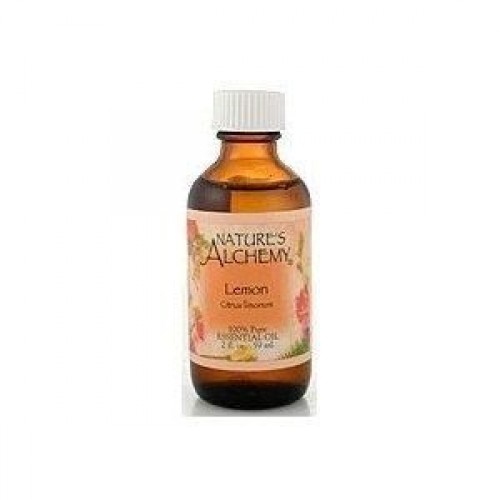 These 100% natural essential oils are meticulously extracted from plants by cold pressing or steam distillation using the same techniques developed by the medieval Persian physician Avicenna. All Natures Alchemy high quality botanical oils are scientifically tested for purity and contain no chemical solvents added alcohol or other extenders. All natural cruelty free. Instructions: Use As Usual. Ingredients: 100% Pure Natural Essential Oil Lemon. Warning: Not For Internal Use. Keep Out Of Reach Of Children.
Buy Now
$22.50

Related Products
$27.66
An extremely potent antibacterial and germicide Lemon Myrtle Essential Oil is reputed to be a much more effective germ killer than the more familiar Tea Tree. Lemon myrtle essential oil is known for its calming and uplifting properties and is more antibacterial and antifungal than its Australian counterparts Tea Tree and Eucalyptus but unlike the medicinal aromas of Tea Tree or Eucalyptus Lemon Myrtle's divine citrusy aromas will make you to come back for more. It's an alluring scent described as more lemony than lemon and for you citrus-lovers this definitely will top your list. Blends well with Lemongrass Eucalyptus Globulus Orange 5 Fold (or Orange Sweet). Capacity - 15 ml.
$5.49
Botanical Name: Citrus x limon Origin: United StatesColor: Yellow to greenish-yellowAroma: Fresh, FruityAromatherapy Actions: Uplifting, energizing, refreshing, cheeringSuggested Usage:Cooling Body Mist: 9 drops lemon, 7 drops peppermint, 2 drops lavender, 1 oz. water in a mister.Recharge: Waft open bottle under nose.Safety Info: : Keep out of reach of children. For external use only. Dilute properly; skin irritant. Avoid use in the sun.Processing Notes: Essential oil is obtained by cold expression of the peels (pericarp) of unripe fruits.
$25.50
This Australian tea tree relative offers the protecting power of tea tree with an uplifting aroma similar to lemon. The aromatherapy effects of its lemony-sweet citral and citronellol constituents have earned it the nickname "happy oil." Lemon tea tree's purifying properties make it ideal for air diffusion and homemade cleaning products. The cleansing power of tea tree with an uplifting citrus aroma. Origin - Australia Common Name - Lemon Tea Tree Form - Essential Oil Product characteristics include:Leptospermum petersonii (Lemon Tea Tree) Oil. Capacity - 0.5 fl oz.