Natures Alchemy 0414235 100 Percent Pure Essential Oil Lemon - 2 fl oz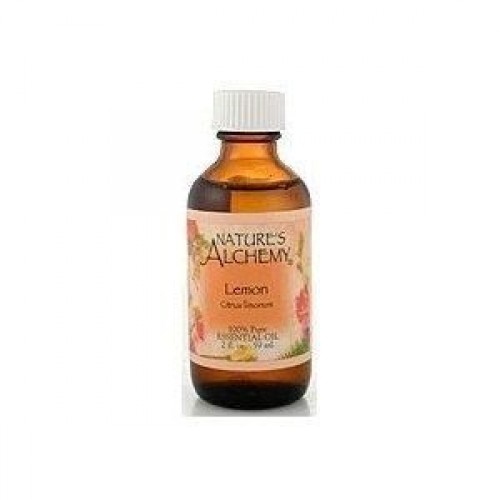 These 100% natural essential oils are meticulously extracted from plants by cold pressing or steam distillation using the same techniques developed by the medieval Persian physician Avicenna. All Natures Alchemy high quality botanical oils are scientifically tested for purity and contain no chemical solvents added alcohol or other extenders. All natural cruelty free. Instructions: Use As Usual. Ingredients: 100% Pure Natural Essential Oil Lemon. Warning: Not For Internal Use. Keep Out Of Reach Of Children.
Buy Now
$24.44

Related Products
$12.95
Sooth and Energenize your Senses with our Refreshing Lemon Essential Oil. Our Lemon Oil not only has a fantastic, fresh scent but it also contains cleansing and cooling properites. Some of the many uses of lemon oil include: air freshner to remove odors, instant mood lifter and anxiety reducer when used in an aromatherapy diffuser, use in skin care, seasonal allergy recipes, nausea treatment, Seaweed Powder Body Wraps for Cellulite, Bentonite Clay Masks, Deep Pore Cleansing Acne Masks (eBook with recipes is included). Improve complexion while leaving skin soft and supple when using our Lemon Essential Oil for Face Masks or Mud Mask Facials. 100 Pure Lemon Oil Essential Oil blends well with many other therapeutic oils, including lavender oil, rose oil, peppermint oil, tea tree oil, , eucalyptus oil, lemongrass oil, orange oil and many more. This makes lemon oil one of the most popular essential oils among herbalists or for those who practice essential oil aromatherapy. La Lune Naturals Lemon Oil is highly concentrated and should be diluted with a carrier oil, such as Fractionated Coconut Oil, prior to use on the skin. Also dilute before using in sensitive areas such as the face and hair. With the LA LUNE NATURALS PROMISE, we offer a No Questions asked refund on any one of our products that did not exceed your expectations so you can "Add to Cart" with confidence.
$26.69
100 Percent Pure Essential Oil - Lemon 2 fl oz - These 100% natural essential oils are meticulously extracted from plants by cold pressing or steam distillation using the same techniques developed by the medieval Persian physician Avicenna. All Natures Alchemy high - quality botanical oils are scientifically tested for purity and contain no chemical solvents added alcohol or other extenders. All natural cruelty - free. Disclaimer These statements have not been evaluated by the FDA. These products are not intended to diagnose treat cure or prevent any disease. SpecificationsSize: 2 fl oz Flavour: Lemon Weight: 0.25 SpecificationsSize: 16 x 20 Team Name: New York Yankees Weight: 1
$15.03
FeaturesNatures Answer Essential Oil - Organic Lemon - 0.5 oz