Natures Alchemy 0414235 100 Percent Pure Essential Oil Lemon - 2 fl oz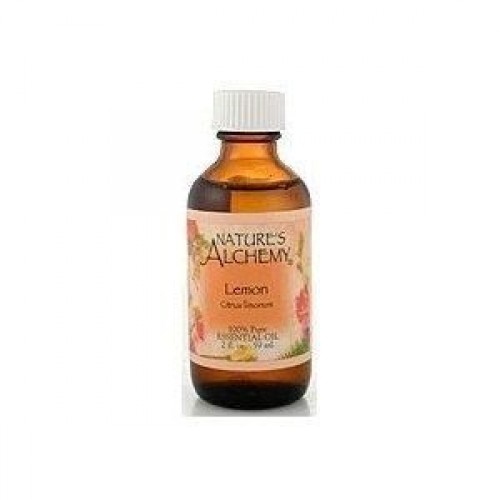 These 100% natural essential oils are meticulously extracted from plants by cold pressing or steam distillation using the same techniques developed by the medieval Persian physician Avicenna. All Natures Alchemy high quality botanical oils are scientifically tested for purity and contain no chemical solvents added alcohol or other extenders. All natural cruelty free. Instructions: Use As Usual. Ingredients: 100% Pure Natural Essential Oil Lemon. Warning: Not For Internal Use. Keep Out Of Reach Of Children.
Buy Now
$24.44

Related Products
$34.18
Lemon Balm is also known by the names Balm Bee Balm Melissa Balm Mint Blue Balm Heart's Delight Cure-all Dropsy Plant Garden Balm and Sweet Balm. The word "Balm" is an abbreviation of Balsam the chief of sweet-smelling oils. The genus Melissa is widely diffused having representatives in Europe Middle Asia and North America. Lemon Balm has the ability to heal wounds ease indigestion relieve menstrual cramps fight (simplex) relax nerves soothe minor wounds & insect stings help prevent sleeplessness and even repel mosquitoes.It may be used effectively in conditions of migraine that are associated with tension neuralgia anxiety induced palpitations and/or insomnia. Lemon Balm has a tonic effect on the heart and circulatory system causing mild vasodilatation of the peripheral vessels thus acting to lower blood pressure. Blends well with Chamomile Maroc Eucalyptus Globulus Lavender French and Rose Otto (Bulgarian). Capacity - 30 ml.
£11.75
Packed within these pure, botanical essences, youll discover rich therapeutic properties within the orange, clove, and lemon oils that cannot be found elsewhere. These essential oils elevates your spirit, promotes mental clarity, or can be used as a massage oil to restores harmonic balance. Set includes: Orange oil, Clove oil, and Lemon oil Active ingredients: 100-percent pure orange, clove, and lemon oil We cannot accept returns on this product.
$6.98
Nature's Truth ® Aromatherapy Lemon 100% Pure Essential Oil 0.51 fl. oz. Box: Gluten and paraben free100% pure plant basedHow to use: Diffuser, massage oil, topical use, bath/shower, DIY projects, air freshenerFor massage, dilute at a recommended rate of 5 drops of essential oil blend to 10 mL of Nature's Truth Unscented Base Oil.