Now Foods 1-ounce Cedarwood Essential Oil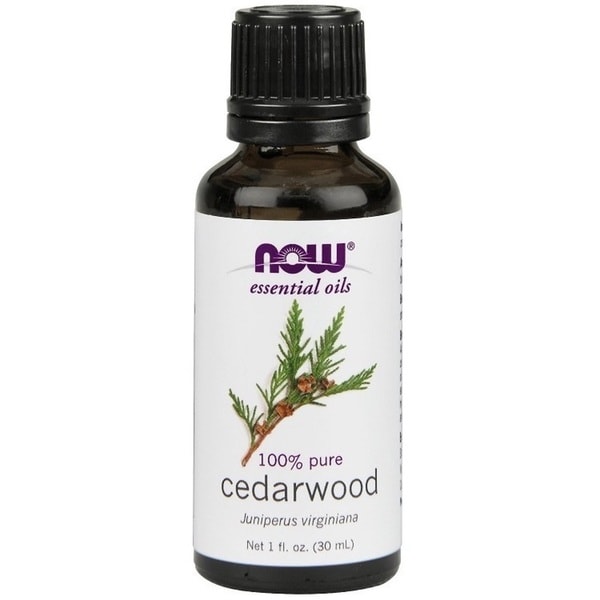 Scent your home with this pure cedarwood essential oil from Now Foods. Blend this oil with your other favorite oils or a carrier oil to use for aromatherapy and massage. 100-percent pure Juniperus Virginiana Purity Tested/Quality Assured Purity Tested/Quality Assured Size: 1 ounce Active ingredients: 100-percent pure cedarwood oil The content on this site is not intended to substitute for the advice of a qualified physician, pharmacist, or other licensed health-care professional. The products may have additional information and instructions on or inside the packaging that you should carefully read and follow. Contact your health-...
Buy Now
£6.14

Related Products
$23.49
Now Foods essential oils take you on a sensory journey that can instantly soothe, enliven, or balance both body and mind. Packed within these pure, botanical essences, youll discover rich therapeutic properties that cannot be found elsewhere. These essential oils elevates your spirit, promotes mental clarity, or can be used as a massage oil to restore harmonic balance. Set includes: Peppermint oil, cedarwood oil, pine oil, and orange oil Active ingredients: 100-percent pure peppermint, cedarwood, pine, and orange oil We cannot accept returns on this product.
$13.19
100% Pure Natural 14% Oil BlendSantalum album Ingredients: Pure sandalwood oil pure grapeseed oilAroma: Subtle, floral, undertones of wood and fruitBenefits: Grounding, focusing, balancingTry Blissful Thinking - a recipe with Sandalwood Oil Blendor Male Clarity - another recipe using Sandalwood Oil BlendView all of our recipes