Now Foods 1-ounce Essential Oils Pack of 5 (Eucalyptus, Lavender, Peppermint, Orange, and Tea Tree Oil)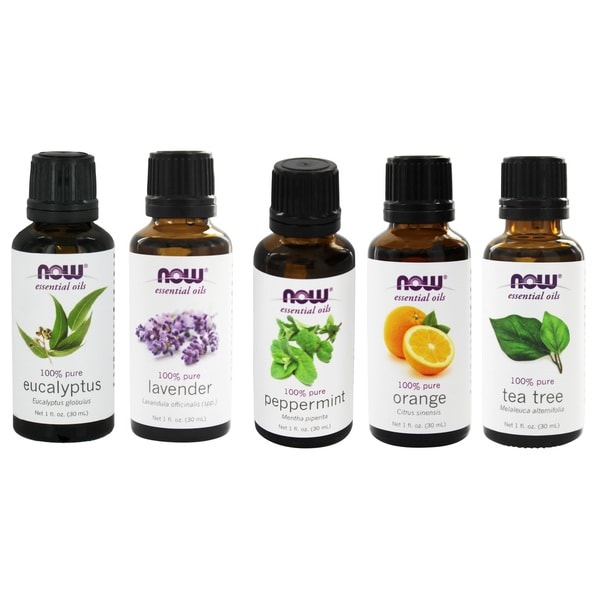 Elevate your spirit, promote mental clarity, and restore harmonic balance with these uplifting essential oils. Made from eucalyptus, lavender, peppermint, orange, and tea tree oils, these botanical essences deliver to you a therapeutic scent that will soothe, enliven and balance your body and mind. These oils are perfect to use in a diffuser to make the room smell heavenly, or as massage oil. Set includes: One (1) eucalyptus essential oil, one (1) lavender essential oil, one (1) peppermint essential oil, one (1) orange essential oil, and one (1) tea tree essential oil For Aromatherapy Use Active ingredients: 100-percent Natural ...
Buy Now
£27.89

Related Products
$8.99
The citrusy aroma of orange oil has made it a favorite among aromatherapists and everyday users.  In addition to its ability to inspire feelings of warmth and cleanliness, NOW® Orange Oil is cold-pressed and mixes well with other NOW essential oils.
$5.76
Aroma: Mild camphor and citrus. Benefits: Relaxing, focusing, centering.