Now Foods 1-ounce Good Morning Sunshine Uplifting Essential Oil Blend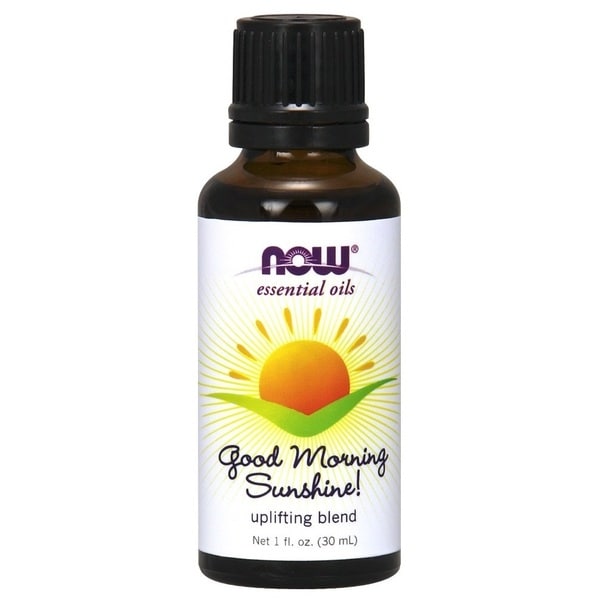 Prepare for whatever stresses life throws your way by using this uplifting blend of essential oils that contains peppermint, rosemary, grapefruit, cinnamon bark and orange oils. The blend is designed to soothe and focus the body and mind. Contains 1-fluid ounce of oil Model number 733739076311 Purity tested and quality assured Active ingredients are rosemary oil, peppermint oil, grapefruit oil, orange oil and cinnamon bark oil Citrus aroma with spicy undertone We cannot accept returns on this product. The content on this site is not intended to substitute for the advice of a qualified physician, pharmacist, or other licensed ...
Buy Now
£9.97

Related Products
$5.18
Native to southern India, the use of Neem Oil dates back to 4000 B.C. where it was often referred to as Sarva Roga Nivarini, or "the curer of all ailments".  Mild, nourishing, and naturally rich in fatty acids, Neem Oil has been known to help relieve dry, itchy skin and serves as a wonderful addition to moisturizing creams, lotions, shampoos & conditioners and body wash formulas.  It has similar therapeutic properties as tea tree.  NOW® Neem Oil is 100% Pure, cold-pressed and solvent-free.  This pure oil is derived from wildcrafted Neem seeds.
£16.49
Neroli oil is heady, sweet, and floral, and is made from the aromatic blossoms of the orange tree. It's rare to find a pure 100-percent neroli oil, as it's impossible for companies to be able to offer it for a low cost. It takes approximately 1,000 pounds of orange blossoms to make one pound of neroli oil. Therefore, it is not unusual to find it cut with another oil. This is perfectly acceptable, and does not reduce neroli's benefits at all. Used for centuries to combat plague, fever, and nervousness, neroli is a one of the most user-friendly oils there is. It helps regenerate skin cells, improves skin elasticity, and even helps with acne, scarring, and stretch marks. Internally, neroli acts as a natural tranquilizer, and can relieve chronic anxiety, depression, and stress. Besides being a beloved oil by aromatherapists all over the globe, neroli is also often used in bridal bouquets, both as a symbol of purity, and for its ability to calm the bride's nerves. We cannot accept returns on this product.