Now Foods 1-ounce Oregano Oil Essential Oil (Pack of 2)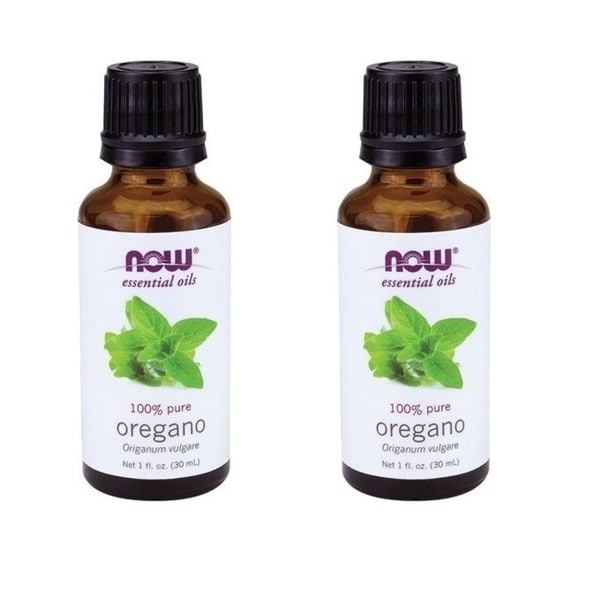 Restore yourself with the scent of Now Foods oregano essential oil. This cleansing essential oil is steam distilled from dried oregano plants and is 100 percent natural and pure. Perfect for crafts and beauty treatments, use oregano oil for soap making or cleansing. It's available in a generous one-ounce bottle. 100-percent pure oregano oil Aroma: Spicy, camphoraceous Benefits: Purifying, comforting, invigorating Extraction Method: Steam distilled from dried flowering herb Size: 1 ounce Active ingredients: 100% pure oregano oil We cannot accept returns on this product The content on this site is not intended to substitute for the ...
Buy Now
£16.76

Related Products
$6.99
Clove Oil by Now Foods 1 oz EssOil Clove Oil 1 oz Oil Aroma - Warm pungent. Benefits -Warming soothing comforting. Directions For aromatherapy use. For all other uses carefully dilute with a carrier oil such as jojoba grapeseed olive or almond oil prior to use. Please consult an essential oil book or other professional reference source for suggested dilution ratios. Supplement Facts Amount Per Serving Daily Value Extraction Method Steam Distilled from buds of cloves. Percent Daily Values are based on a 2 000 calorie diet Other Ingredients Pure clove oil. Warnings Keep out of reach of children. As with all dietary supplements consult your healthcare professional before use. See product label for more information. Natural essential oils are highly concentrated and should be used with care. Not for internal or topical use at this strength never use undiluted. Avoid contact with skin or eyes. Keep out of reach of children. If pregnant or lactating consult your healthcare practitioner befo
£13.04
Foods Lime Oil is an essential oil squeezed from the rind of lime and other citrus fruit, whose components are limonene and citral. This cool, fresh, invigorating essence of time has been used throughout the ages as adjunct to respiratory function and energy. Lime oil is also useful to help clear oily skin and acne, promote good circulation to help relieve varicose veins and it has the power to uplift and re-energize the spirit. Size: One (1) ounce Purity tested/quality assured Active ingredients: 100-percent pure lime oil, Citrus Aurantifolia We cannot accept returns on this product.
$5.18
Native to southern India, the use of Neem Oil dates back to 4000 B.C. where it was often referred to as Sarva Roga Nivarini, or "the curer of all ailments".  Mild, nourishing, and naturally rich in fatty acids, Neem Oil has been known to help relieve dry, itchy skin and serves as a wonderful addition to moisturizing creams, lotions, shampoos & conditioners and body wash formulas.  It has similar therapeutic properties as tea tree.  NOW® Neem Oil is 100% Pure, cold-pressed and solvent-free.  This pure oil is derived from wildcrafted Neem seeds.