Now Foods Model: 7522 White Ultrasonic Dual Mist Essential Oil Diffuser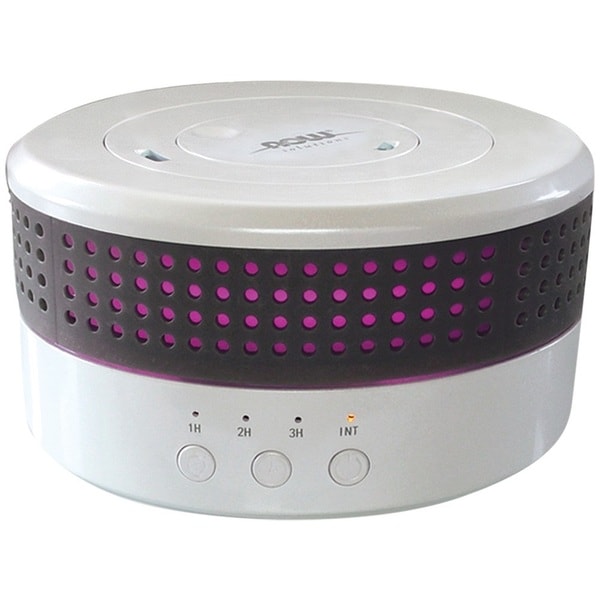 Brighten up your home with the fragrance of essential oils with this ultrasonic dual-mist essential oil diffuser from Now Foods. This diffuser features twin ultrasonic nozzles that dispense a fine mist without using heat. Choose your desired time: 1 Hr, 2 Hr or 3 Hr Mode: Intermittent or continuous. Add 250 ml (8.45 fl. oz.) of water/ 5 drops of your favorite essential oils and enjoy. ...
Buy Now
£35.61

Related Products
$7.59
Aim for olfactory bliss with this pure citronella essential oil from Now Foods. Derived through steam distillation of freshly dried citronella grass, this oil has a fresh, clean citrusy scent. Citronella (Cymbopogon winterianus) oil is derived from fresh citronella grass Oil has a musky, citrus scent to invigorate the senses Ideal for mixing with cedarwood, lavender, or lemon oils 100-percent pure Packaged in a 1-ounce bottle We cannot accept returns on this product.
$6.84
So you're into aromatherapy and you've been using essential oils for a while now. You're ready to take the next step and start combining essential oils, but perhaps you're not sure of the proper ratios, or which oils complement one another. At NOW Solutions we've taken the guesswork out of aromatherapy blends with a variety of pre-blended combinations, as well as a number of recipes for aromatherapy oil blends that can help you unwind after a long day or get focused for a big meeting or project. Whether you're looking to do your own aromatherapy blend or just desire a more complex aroma blend to liven up your home, office or car, NOW Solutions has the blends and recipes to help you achieve aromatherapy nirvana, and a commitment to quality that's second to none.