Now Foods Sage 1-ounce Essential Oil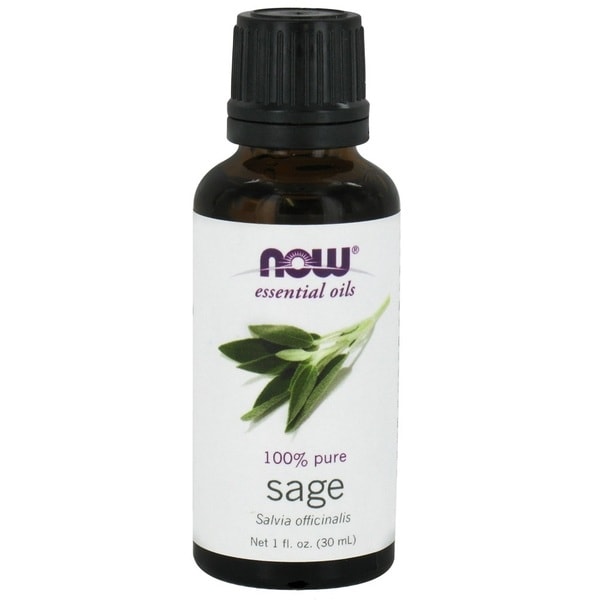 NOW Foods Sage Oil is steam-distilled. Now Foods Sage Oil is a unique and highly fragrant aroma of Sage has made it a popular addition to many colognes and men's specialty products. As an aromatic, many aromatherapists hail Now Foods Sage Oil as one of the best for oosting memory and mental clarity. We cannot accept returns on this product.
Buy Now
£9.41

Related Products
$9.49
Enjoy a fresh, uplifting aroma when diffused with Now Foods Pine Needle Oil made with 100-percent pure pine which also contains antirheumatic properties. Natural and steam-distilled, the pine this oil contains if from twigs, needles, and buds of aged pine trees. Though most commonly associated with the holiday season, the rich, invigorating essence of pine needle oil is one that can be enjoyed throughout the entire year. Contains antirheumatic properties and can be enjoyed for its aroma Size: 1 ounce Active ingredients: Pine needle oil Dimensions (overall): 3.5 x 1.3 x 1.3 inches We cannot accept returns on this product. The content on this site is not intended to substitute for the advice of a qualified physician, pharmacist, or other licensed health-care professional. The products may have additional information and instructions on or inside the packaging that you should carefully read and follow. Contact your health-care provider immediately if you suspect that you have a medical problem. This product may not have been evaluated by the Food and Drug Administration and is not intended to diagnose, treat, cure, or prevent any disease or health condition.
$25.49
NOW Solutions Ultrasonic USB Oil Diffuser unites aromatherapy with modern scientific innovation to create a diffuser that plugs into your laptop with a USB cable. This mobile diffuser is BPA-free and diffuses essential oils for up to 4 hours. It utilizes high-frequency ultrasonic electrical vibrations to create an ultra-fine mist. This diffusion method doesn't utilize heat, which maintains essential oil integrity and holistic properties every time you use it. Just add 70 ml (2.37 fl. oz.) of water and 5 drops of your favorite essential oils and enjoy. When it's out of water it automatically shuts off. Extremely Quiet Just Add Tap Water and Essential Oils Runs Up To 4 Hours - Automatically Shuts Off Rotating LED Lights Size: 1 Oil Diffuser Active ingredients: 1 Oil Diffuser We cannot accept returns on this product.
$13.19
100% Pure Natural 14% Oil BlendSantalum album Ingredients: Pure sandalwood oil pure grapeseed oilAroma: Subtle, floral, undertones of wood and fruitBenefits: Grounding, focusing, balancingTry Blissful Thinking - a recipe with Sandalwood Oil Blendor Male Clarity - another recipe using Sandalwood Oil BlendView all of our recipes