Now Foods Solutions Ultrasonic Dual Mist Essential Oil Diffuser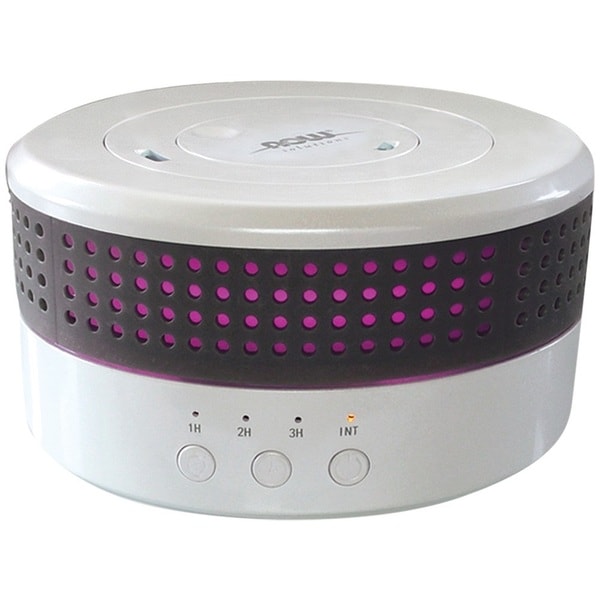 NOW Solutions Dual Mist Ultrasonic Oil Diffuser unites aromatherapy with modern scientific innovation to create an essential oil diffuser that's the perfect complement to your home or office. This attractive diffuser is BPA-free and has dual directional mist nozzles, which utilize high-frequency ultrasonic electrical vibrations to create an ultra-fine mist. This diffusion method doesn't utilize heat, which maintains essential oil integrity and holistic properties every time you use it. It diffuses up to eight hours on continuous or sixteen hours on intermittent, then shuts off automatically. Choose your desired time: 1 Hr, 2 Hr or ...
Buy Now
£27.43

Related Products
$9.99
100% PureSensitive skin CareLight Silky MoisturizerAll Skin TypesCondition:Sensitive skin in need of an all natural moisturizer and protection from premature aging, without clogging pores and causing breakouts.Solution: 100% Pure Grapeseed Oil is a light, odorless oil with mild astringent and emollient properties. This versatile oil contains numerous essential fatty acids including Linoleic, Oleic, Stearic, Palmitic, Myristic and Lauric. its rich, silky texture is perfect for soothing away dryness and irritation and is suitable for all skin types since it won't clog pores or cause break-outs. Grapeseed Oil is perfect as a base for lotions, and it's mild enough to use as a conditioner for all hair types.
£6.53
Immerse yourself in calmness as you inhale the soothing woody, medicinal scent of this essential oil. Featuring 100-percent pure and steam-distilled eucalyptus oil, this essential oil is perfect for aromatherapy. Made of 100-percent pure and steam-distilled eucalyptus oil for quality Produces a strong woody scent Suitable for aromatherapy Weighs 4 ounces We cannot accept returns on this product.
$7.99
Enjoy the cosmetic, aromatic, and beauty benefits of tea tree oil when you use this Now Foods product. Pure essential oils such as this are concentrated and require careful handling. This tea tree oil is a steam distilled essential oil, so it is pure and ready to be used in beauty recipes. Aroma: Potent, warm, spicy Benefits: Cleansing, purifying, renewing Extraction method: Steam distilled from leaves Size: 1 ounce Active ingredients: 100-percent pure tea tree oil We cannot accept returns on this product.