Now Foods Ultrasonic Dual Mist Essential Oil Diffuser White, Model: 7522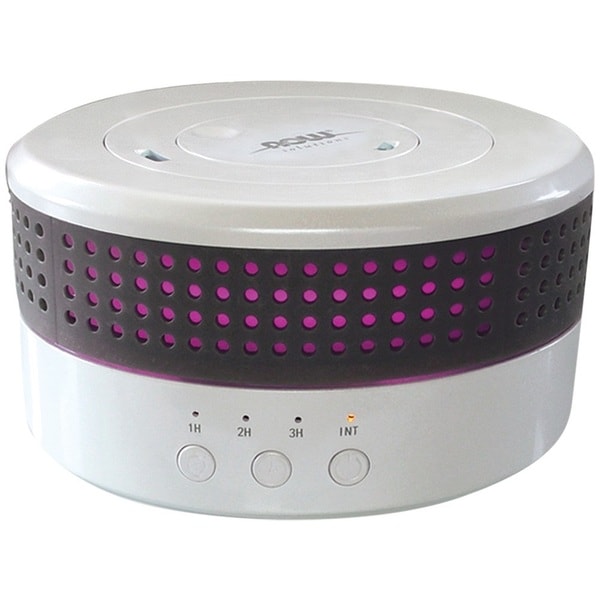 NOW Solutions Dual Mist Ultrasonic Oil Diffuser unites aromatherapy with modern scientific innovation to create an essential oil diffuser that's the perfect complement to your home or office. This attractive diffuser is BPA-free and has dual directional mist nozzles, which utilize high-frequency ultrasonic electrical vibrations to create an ultra-fine mist. This diffusion method doesn't utilize heat, which maintains essential oil integrity and holistic properties every time you use it. It diffuses up to eight hours on continuous or sixteen hours on intermittent, then shuts off automatically. Choose your desired time: 1 Hr, 2 Hr or ...
Buy Now
£31.81

Related Products
£7.86
Add a dimension of relaxing alpine luxury to your home with the smell of these cedarwood oils. Steam-distilled from Virginian Cedarwood trees, this set of essential oils is 100 percent pure and quality is assured as a standalone fragrance or mixed with other scents. Complete your cozy retreat with the comforting, natural fragrance cedarwood for a spa-like experience. Pack of two (2) 100-percent pure Juniperus Virginiana Purity tested/quality assured Size: 1 fl oz - pack of 2 Active ingredients: 100-percent pure cedarwood oil We cannot accept returns on this product. The content on this site is not intended to substitute for the advice of a qualified physician, pharmacist, or other licensed health-care professional. The products may have additional information and instructions on or inside the packaging that you should carefully read and follow. Contact your health-care provider immediately if you suspect that you have a medical problem. This product may not have been evaluated by the Food and Drug Administration and is not intended to diagnose, treat, cure, or prevent any disease or health condition.
£10.36
Relax your mind and body with the cool, refreshing aroma of this peppermint essential oil, which comes in a convenient pack of two one-ounce bottles. Steam-distilled from fresh leaves, this invigorating natural oil is 100 percent pure. Add a little into your essential oil diffuser and enjoy a delightful aromatherapy session in the comfort of your home. From fresh peppermint leaves 100-percent pure and natural Aroma: Fresh, strong mint Benefits: Revitalizing, invigorating, cooling Size: 1 fluid ounce Active ingredients: Peppermint oil We cannot accept returns on this product The content on this site is not intended to substitute for the advice of a qualified physician, pharmacist, or other licensed health-care professional. The products may have additional information and instructions on or inside the packaging that you should carefully read and follow. Contact your health-care provider immediately if you suspect that you have a medical problem. This product may not have been evaluated by the Food and Drug Administration and is not intended to diagnose, treat, cure, or prevent any disease or health condition