Now Foods Model: 7522 White Ultrasonic Dual Mist Essential Oil Diffuser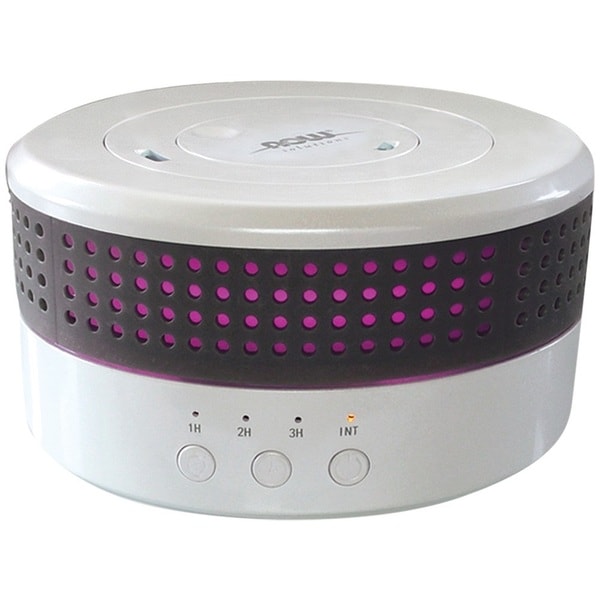 Brighten up your home with the fragrance of essential oils with this ultrasonic dual-mist essential oil diffuser from Now Foods. This diffuser features twin ultrasonic nozzles that dispense a fine mist without using heat. Choose your desired time: 1 Hr, 2 Hr or 3 Hr Mode: Intermittent or continuous. Add 250 ml (8.45 fl. oz.) of water/ 5 drops of your favorite essential oils and enjoy. ...
Buy Now
£34.42

Related Products
£12.00
Invigorate your senses with this three-pack of orange, lemon, and tangerine essential oils. Use these citrus essential oils in a diffuser to make your home smell fresh and clean, or put a few drops in your bath for an energizing soak. Includes one bottle each of tangerine, orange and lemon essential oils for a range of scents Each bottle contains one fluid ounce of oil, enough to last a long time because only a few drops are needed for most uses These 100 percent natural essential oils provide pure aromas Perfect for aromatherapy or bath time relaxation The content on this site is not intended to substitute for the advice of a qualified physician, pharmacist, or other licensed health-care professional. The products may have additional information and instructions on or inside the packaging that you should carefully read and follow. Contact your health-care provider immediately if you suspect that you have a medical problem. This product may not have been evaluated by the Food and Drug Administration and is not intended to diagnose, treat, cure, or prevent any disease or health condition. Due to the personal nature of this product we do not accept returns. We cannot accept returns on this product.
$9.99
100% PureSensitive skin CareLight Silky MoisturizerAll Skin TypesCondition:Sensitive skin in need of an all natural moisturizer and protection from premature aging, without clogging pores and causing breakouts.Solution: 100% Pure Grapeseed Oil is a light, odorless oil with mild astringent and emollient properties. This versatile oil contains numerous essential fatty acids including Linoleic, Oleic, Stearic, Palmitic, Myristic and Lauric. its rich, silky texture is perfect for soothing away dryness and irritation and is suitable for all skin types since it won't clog pores or cause break-outs. Grapeseed Oil is perfect as a base for lotions, and it's mild enough to use as a conditioner for all hair types.
$5.73
Aroma: Balsami pine scent. Benefits: Purifying, cleansing, refreshing.