Now Foods Ultrasonic Dual Mist Essential Oil Diffuser White, Model: 7522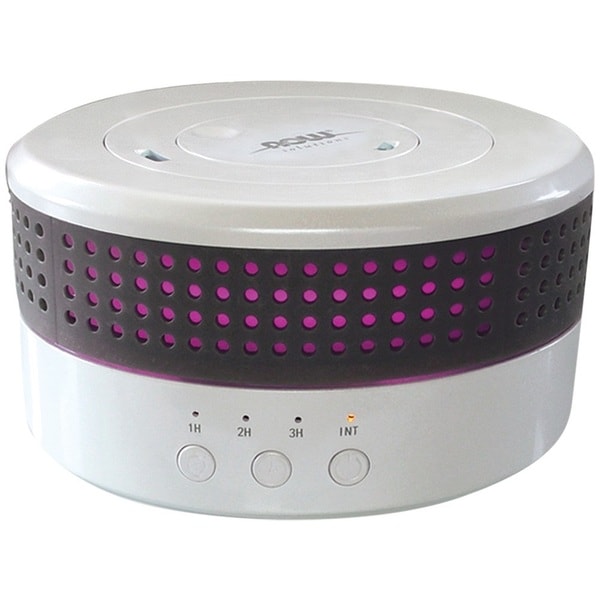 NOW Solutions Dual Mist Ultrasonic Oil Diffuser unites aromatherapy with modern scientific innovation to create an essential oil diffuser that's the perfect complement to your home or office. This attractive diffuser is BPA-free and has dual directional mist nozzles, which utilize high-frequency ultrasonic electrical vibrations to create an ultra-fine mist. This diffusion method doesn't utilize heat, which maintains essential oil integrity and holistic properties every time you use it. It diffuses up to eight hours on continuous or sixteen hours on intermittent, then shuts off automatically. Choose your desired time: 1 Hr, 2 Hr or ...
Buy Now
£34.34

Related Products
£16.71
Use this tea tree essential oil for all your beauty or home cleaning needs. The two-pack delivers pure tea tree oil that is ready for use in all your homemade skin and hair treatments or cleaning products. Combine it with other essential oils to create the aromatherapy experience you desire. Rigorous testing ensures this product is pure and high-quality. 100-percent pure Melaleuca Alternifolia Purity tested/ quality assured Size: 2 ounces Active ingredients: 100-percent pure tea tree oil We cannot accept returns on this product. The content on this site is not intended to substitute for the advice of a qualified physician, pharmacist, or other licensed health-care professional. The products may have additional information and instructions on or inside the packaging that you should carefully read and follow. Contact your health-care provider immediately if you suspect that you have a medical problem. This product may not have been evaluated by the Food and Drug Administration and is not intended to diagnose, treat, cure, or prevent any disease or health condition.
£11.25
Nature's Shield has been formulated to help support your immune system and increase good health. It is a great addition to your aromatherapy diffuser - at home, at work, and even in your car. It can also be used as a room mister. Simply add 30 drops of Nature's Shield to 1 oz of water in a spray bottle to have the wonderful effects of Now Foods Nature's Shield wherever you need a boost of immune support or fresh air. Aroma: Sweet, invigorating and camphoraceous. Ingredients: Clove Bud Oil (Syzygium aromaticum), Organic Lemon Oil (Citrus limon), Cinnamon Bark Oil (Cinnamomum zeylanicum), Eucalyptus Oil (Eucalyptus radiata), Organic Rosemary Oil (Rosmarinus officinalis). We cannot accept returns on this product.
$11.50
Aroma: Pleasant rose. Benefits: Romantic, uplifting, comforting.