Now Foods Ultrasonic USB Essential Oil Diffuser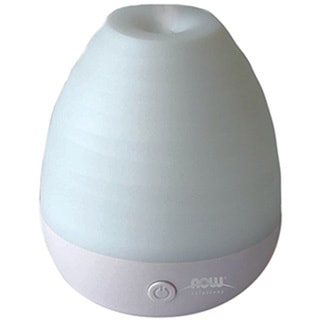 NOW Solutions Ultrasonic USB Oil Diffuser unites aromatherapy with modern scientific innovation to create a diffuser that plugs into your laptop with a USB cable. This mobile diffuser is BPA-free and diffuses essential oils for up to 4 hours. It utilizes high-frequency ultrasonic electrical vibrations to create an ultra-fine mist. This diffusion method doesn't utilize heat, which maintains essential oil integrity and holistic properties every time you use it. Just add 70 ml (2.37 fl. oz.) of water and 5 drops of your favorite essential oils and enjoy. When it's out of water it ...
Buy Now
£20.79

Related Products
£11.11
Now Foods Eucalyptus oil, Tangerine oil, and Peppermint oil take you on a sensory journey that can instantly soothe, enliven, or balance both body and mind. Packed within these pure, botanical essences, youll discover the rich therapeutic properties provide you better mental focus. These essential oils elevate your spirit, promotes mental clarity, or can be used as a massage oil to restores harmonic balance. Set includes: Eucalyptus oil, Tangerine oil, Peppermint oil Active ingredients: 100-percent pure Eucalyptus oil, Tangerine oil, and Peppermint oil We cannot accept returns on this product.
$15.99
Love At First Scent Essential Oils Kit - Now Foods - 4 pieces - Kit
$39.99
Now Foods Solutions, Ultrasonic Real Bamboo Essential Oil Diffuser Gender: Unisex Age: Adult