Now Foods Ultrasonic USB Essential Oil Diffuser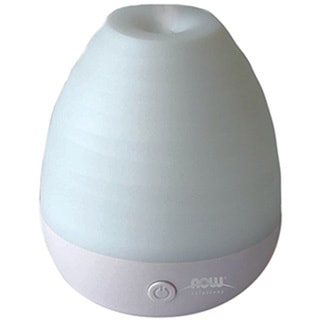 NOW Solutions Ultrasonic USB Oil Diffuser unites aromatherapy with modern scientific innovation to create a diffuser that plugs into your laptop with a USB cable. This mobile diffuser is BPA-free and diffuses essential oils for up to 4 hours. It utilizes high-frequency ultrasonic electrical vibrations to create an ultra-fine mist. This diffusion method doesn't utilize heat, which maintains essential oil integrity and holistic properties every time you use it. Just add 70 ml (2.37 fl. oz.) of water and 5 drops of your favorite essential oils and enjoy. When it's out of water it ...
Buy Now
£20.32

Related Products
£11.04
Aroma: Sweet, warm and floral with fresh citrus notes. Attributes: Romantic, balancing, calming. Extraction Method: Lavender, Patchouli, Cedarwood and Ylang Ylang Oils - Steam Distilled; Bergamot and Orange Oils - Cold Pressed.
$5.99
100% PureCymbopogon citratusIngredients: 100% pure lemongrass oilAroma: Strong, lemon-likeBenefits: Purifying, stimulating, cleansing
£37.42
This virtually silent diffuser uses ultrasonic electrical vibrations to create cool steam instead of using heat to diffuse the fragrance, maintaining the integrity and holistic properties of the essential oils. With an automatic shut-off feature, this BPA-free aromatherapy diffuser is ideal for home or office. Features: Crafted of real bamboo, plastic, electronic components Extremely quiet Just add tap water and essential oils Rotating LED lights Automatically shuts off 7-hour run time Dimensions: 10 inches tall x 7 inches in diameter We cannot accept returns on this product. The content on this site is not intended to substitute for the advice of a qualified physician, pharmacist, or other licensed health-care professional. The products may have additional information and instructions on or inside the packaging that you should carefully read and follow. Contact your health-care provider immediately if you suspect that you have a medical problem. This product may not have been evaluated by the Food and Drug Administration and is not intended to diagnose, treat, cure, or prevent any disease or health condition. Due to manufacturer packaging changes, product packaging may vary from image shown.