Now Foods Ultrasonic USB Essential Oil Diffuser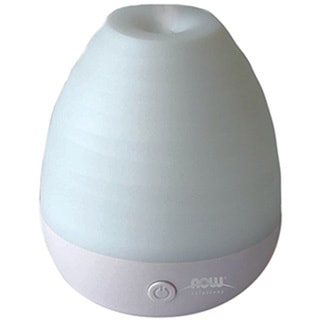 NOW Solutions Ultrasonic USB Oil Diffuser unites aromatherapy with modern scientific innovation to create a diffuser that plugs into your laptop with a USB cable. This mobile diffuser is BPA-free and diffuses essential oils for up to 4 hours. It utilizes high-frequency ultrasonic electrical vibrations to create an ultra-fine mist. This diffusion method doesn't utilize heat, which maintains essential oil integrity and holistic properties every time you use it. Just add 70 ml (2.37 fl. oz.) of water and 5 drops of your favorite essential oils and enjoy. When it's out of water it ...
Buy Now
£16.26

Related Products
£9.07
NOW Bergamot Oil possesses a sweet, uplifting citrus aroma that has made it a favorite in many potpourri products. NOW Bergamot Oil is 100-percent pure and natural, and cold-pressed from the peels of the plant's fruit. Both stimulating and energizing in essence, Now Foods Bergamot Oil has become a favorite among scores of aromatherapists and casual users. 100-percent pure Citrus Bergamia Purity tested/ quality assured Extraction Method: Cold Pressed from fresh fruit peel Size: 1 fluid ounces (30 ml) Active ingredients: 100-percent pure bergamot oil Due to the personal nature of this product we do not accept returns. Due to manufacturer packaging changes, product packaging may vary from image shown.
$7.99
Discover the benefits of aromatherapy with this one-ounce lemon essential oil from Now Foods. This highly concentrated oil contains a synthetic-free compound for pure therapy however you use it. We cannot accept returns on this product.
£15.67
NOW Ylang Ylang Extra Oil is 100-percent pure, natural and steam-distilled from mature Cananga odorata flowers. Translating to 'flower of flowers', Ylang Ylang is a romantic fragrance yielding an exotic, aphrodisiac aroma that's cherished by many aromatherapists and perfume makers. Ingredients: Cananga odorata flowers Size: One (1) ounce We cannot accept returns on this product.