Now Foods Ultrasonic USB Essential Oil Diffuser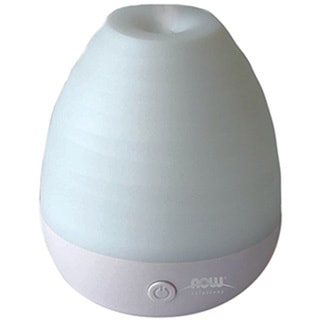 NOW Solutions Ultrasonic USB Oil Diffuser unites aromatherapy with modern scientific innovation to create a diffuser that plugs into your laptop with a USB cable. This mobile diffuser is BPA-free and diffuses essential oils for up to 4 hours. It utilizes high-frequency ultrasonic electrical vibrations to create an ultra-fine mist. This diffusion method doesn't utilize heat, which maintains essential oil integrity and holistic properties every time you use it. Just add 70 ml (2.37 fl. oz.) of water and 5 drops of your favorite essential oils and enjoy. When it's out of water it ...
Buy Now
$26.99

Related Products
£6.22
Foods Lime Oil is an essential oil squeezed from the rind of lime and other citrus fruit, whose components are limonene and citral. This cool, fresh, invigorating essence of time has been used throughout the ages as adjunct to respiratory function and energy. Lime oil is also useful to help clear oily skin and acne, promote good circulation to help relieve varicose veins and it has the power to uplift and re-energize the spirit. Size: One (1) ounce Purity tested/quality assured Active ingredients: 100-percent pure lime oil, Citrus Aurantifolia We cannot accept returns on this product.
$2.88
100% PureCymbopogon winterianusIngredients: 100% pure citronella oilAroma: Pungent, musky, citrus-likeBenefits: Clarifying, freshening, purifyingAbout Citronella