Now Foods Ultrasonic USB Essential Oil Diffuser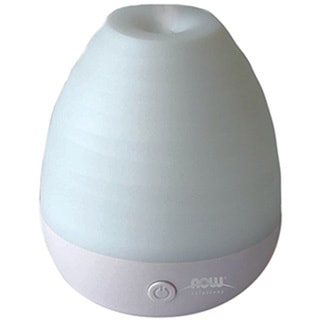 NOW Solutions Ultrasonic USB Oil Diffuser unites aromatherapy with modern scientific innovation to create a diffuser that plugs into your laptop with a USB cable. This mobile diffuser is BPA-free and diffuses essential oils for up to 4 hours. It utilizes high-frequency ultrasonic electrical vibrations to create an ultra-fine mist. This diffusion method doesn't utilize heat, which maintains essential oil integrity and holistic properties every time you use it. Just add 70 ml (2.37 fl. oz.) of water and 5 drops of your favorite essential oils and enjoy. When it's out of water it ...
Buy Now
$25.49

Related Products
$36.03
Enjoy the versatile cleansing, cosmetic and beauty applications of pure tea tree oil by Now Foods. This all natural tea tree oil is steam distilled from Melaleuca alternifolia leaves and is perfect for use in aromatherapy or as part of a blend of other natural oils. This product contains 100-percent pure tea tree oil for a delightful, natural experience. Aroma: Potent, warm, spicy Benefits: Cleansing, purifying, renewing Extraction method: Steam distilled from leaves Size: 4 ounces Active ingredients: 100-percent tea tree oil We cannot accept returns on this product.
$8.99
The citrusy aroma of orange oil has made it a favorite among aromatherapists and everyday users.  In addition to its ability to inspire feelings of warmth and cleanliness, NOW® Orange Oil is cold-pressed and mixes well with other NOW essential oils.