Essential Oils for Muscle Ache and Pain Relief Gift Set with Birch, Lemongrass, and Tangerine by Destination Oils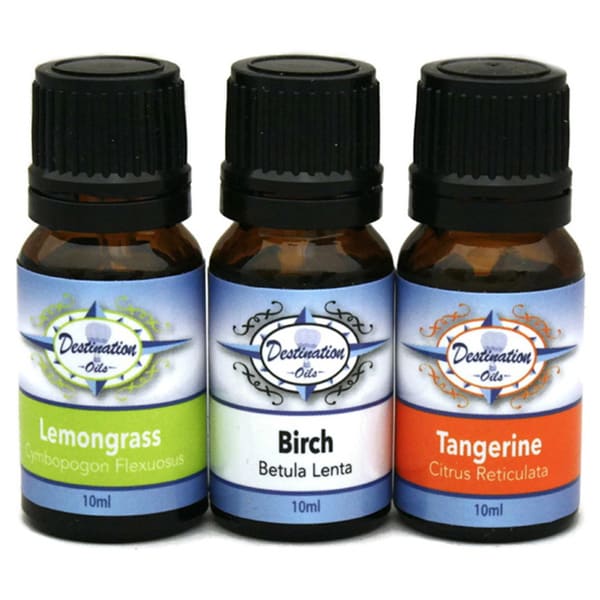 Use this oil topically with dilution to improve your achy legs or sore joint symptoms. This oil is great for age-related issues or growing pains. Great quality at a great price, these essential oils are incredibly concentrated and powerful to help you in multiple ways. Because of their strong concentration, ensure safe use by properly diluting with a carrier oil. Always test for skin sensitivity prior to widespread use. Keep out of eyes, ears, or nose. Keep oils tightly closed and out of the reach of children. Do not ingest essential oils unless guided by a trained professional. The ...
Buy Now
£24.34

Related Products
$19.99
Our Natural Pain Relief Oil is perfect for most types of pain including but not limited to Joint Pain Relief, Knee, Muscle, Lower Back, Ankle, Nerve, Neck, Tennis Elbow Shin Splits.4 oz It is Organic, 100% Pure and natural and has Anti-Inflammatory and Antioxidant properties that help with almost any kind of pain or discomfort you may be experiencing. It provides a warming sensation and has a minty aroma. Our Products are made WITH 100% PURE NATURAL INGREDIENTS MADE IN THE USA AND are ORGANIC VEGAN FRIENDLY CRUELTY FREE GMO FREE NO ANIMAL TESTING AND are PREMIUM QUALITY. 4 oz
$19.95
Formulated to assist in reducing pain and stimulating quicker healing. It is excellent when used for inflammation, repairing ligaments, headaches, and circulation. Beneficial for arthritis, sprains, bruises, pulled muscles and other unbroken skin injuries with pain. Topically apply to the area that is causing pain.
$52.99
Revitalize and restore by massaging in our powerful blend of essential oils and extracts including Eucalyptus, Wintergreen and cooling Menthol. This moisturizing formula contains Shea Butter and Aloe to hydrate and nourish skin.