Essential Oils for Muscle Ache and Pain Relief Gift Set with Birch, Lemongrass, and Tangerine by Destination Oils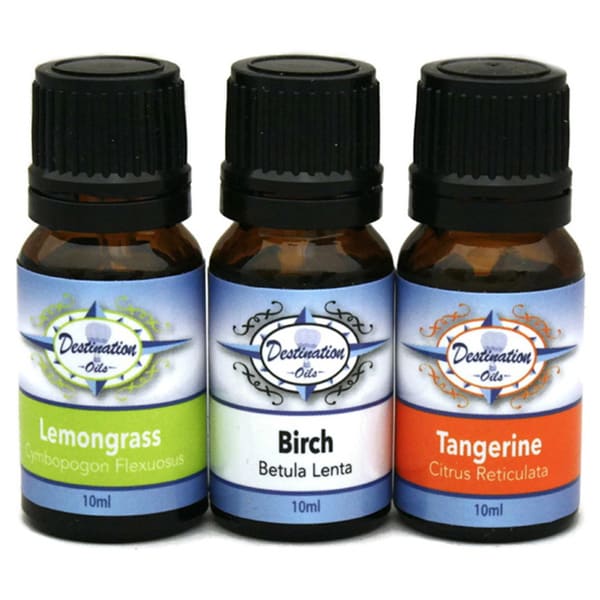 Use this oil topically with dilution to improve your achy legs or sore joint symptoms. This oil is great for age-related issues or growing pains. Great quality at a great price, these essential oils are incredibly concentrated and powerful to help you in multiple ways. Because of their strong concentration, ensure safe use by properly diluting with a carrier oil. Always test for skin sensitivity prior to widespread use. Keep out of eyes, ears, or nose. Keep oils tightly closed and out of the reach of children. Do not ingest essential oils unless guided by a trained professional. The ...
Buy Now
£20.63

Related Products
$19.95
Outback uses four key natural oils to penetrate your skin instead of tricking the pain with menthol or other cheap treatment.You can use it as often as necessary. We recommend applying it for 7 to 10 consecutive days, and then on an as needed basis.If for any reason you don't absolutely love Outback, you'll get a full refund. No questions asked. No time limit. You are protected by this guarantee even if you used the whole bottle. That's how confident we are that you will be happy and keep coming back for more.So click 'add to cart' and get yours now.
$13.95
Rosemary Oil has well known benefits for Skin, Hair and Health. A must have oil for your home. Rosemary essential oil is extracted through steam distillation. It is one of the most popular aromatherapy oils that has been used since ancient times as a medicinal and culinary herb by the Greeks and Romans due to its therapeutic properties. It is known to elevate the spirits, calm the mind, neutralize stress, and promote a sense of happiness. It has other health benefits such as helping with stiff muscles. It is also great for hair and skin care and is used as an ingredient in several products such as skin care cleansers, soaps, face masks, toners and creams. It is safe for topical application, although dilution with a carrier oil such as Jojoba or fractionated coconut oil is recommended. Majestic Pure Rosemary Oil is Steam Distilled Highest Quality Oil Extracted from the leaves and flowers of rosemary plant. Our oils are by far the most effective on the market.
$7.95
This synergy was created to help ease the tension and soreness in your muscles after a good work out. You can massage on your muscles before and after you work out. This synergy can also be great for any muscle tension. * Massage this blend directly into the sore muscles and feel the tension drain away. * This pre-diluted roll on contains the 100% pure therapeutic grade essential oils of: Wintergreen, Camphor and Pine blended into a base of fractionated coconut oil.