Plant Therapy Petitgrain Essential Oil 100 mL (3.3 fl. oz.) 100% Pure, Undiluted, Therapeutic Grade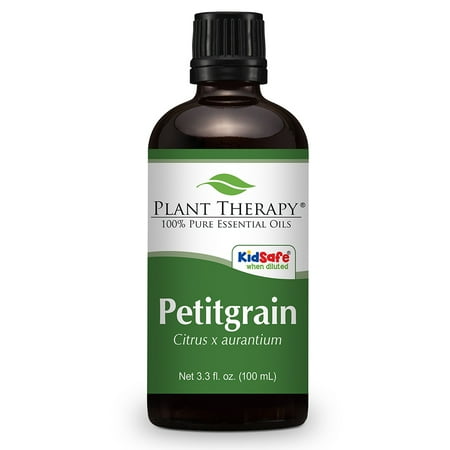 Plant Therapy Petitgrain Essential Oil 100 mL (3.3 fl. oz.) 100% Pure, Undiluted, Therapeutic ...
Buy Now
$24.95

Related Products
$6.53
Petitgrain Mandarin essential oil is distilled from the leaves, twigs and occasionally from the small, undeveloped fruits of the mandarin tree. It is a skin toner and cleanser. It is excellent for oily skin and acne. It can be used with in the bath and body wraps to detox. Health Benefits ? It is widely used in skin care products to cure skin problems including acne, pimples, and blemishes. It serves to clear and tone the skin on account of its anti-bacterial properties. ? Helps combat respiratory infections. ? Reduces fatigue and tiredness by stimulating the physiological systems of the body. Aromatherapy benefits ? It is a potent relaxant. It eases rapid pulse rate by relaxing your nerves, thereby soothing your body as well as mind. It also helps relieve sleeplessness or insomnia. It reduces stress and anxiety. ? Helps in enhancing concentration and memory, thereby benefiting the intellectual part of your brain. In other words, it is a tonic for the mind. These statements have not been evaluated by the Food and Drug Administration. This product is not intended to diagnose, treat, cure, or prevent any disease. For external use only. Do not use if you are pregnant, breast-feeding or you have seizure disorders. Keep out of reach of children. Please consult an essential oils reference source for safety tips and suggested dilution ratios.
$11.11
EcoKindness Essential Oils Roll On Perfume, Lavender & Petitgrain, .16 Oz
$19.99
Botanical Name: Petitgrain bigarde Extraction Method: Steam distilled Aroma: Fresh-floral, citrus scent and a woody-herbaceous undertone Origin: Italy Petitgrain Essential Oil is believed to have uplifting properties. Aromatherapists have long used it to calm anger and stress, while it has been used in the skin care industry for acne, oily skin, and as a deodorizing agent. History Originally the oil was produced in distilleries from the unripe oranges when they were the size of cherries. This explains why it is named Petitgrain - which in French means little grains. Nonetheless, this proved to be uneconomical and so the oil began being extracted from the leaves and twigs of the orange tree instead.